Case Study
Protecting friends and neighbors from flooding
Gayle Quinlan has first-hand experience with the real-world impact of Timken engineering. As a 20-year veteran of Philadelphia Gear, which became part of Timken in 2011, she works with the U.S. Army Corp of Engineers to upgrade flood protection throughout the Southeastern U.S. She also lived and worked through New Orleans' recovery from Hurricane Katrina in 2005. We asked her what it's like to support equipment that protects people and property in her own neighborhood.
Philadelphia Gear has helped power New Orleans pump stations for 100 years. How are you currently helping to modernize your city's water management infrastructure?
Weather and technology are both changing. So, it's an ongoing process. Our topography means we're not just trying to protect New Orleans, but the entire lower Mississippi River Basin. Last year Philadelphia Gear helped upgrade the Morganza Spillway gate equipment, which relieves the Mississippi River from high-water runoff flowing from northern states. It's massive; the spillway's control structure can move 600,000 cubic feet of water per second. Aging gantry cranes that operated the vertical-lift gates needed upgrades. We designed and installed two new higher-rated gearboxes and engaged two other Timken brands – PT Tech and Lovejoy – for additional brake and coupling solutions. Since Timken collectively has expertise in all these areas, we were able to create a more integrated, robust and efficient power transmission system to stand the test of time.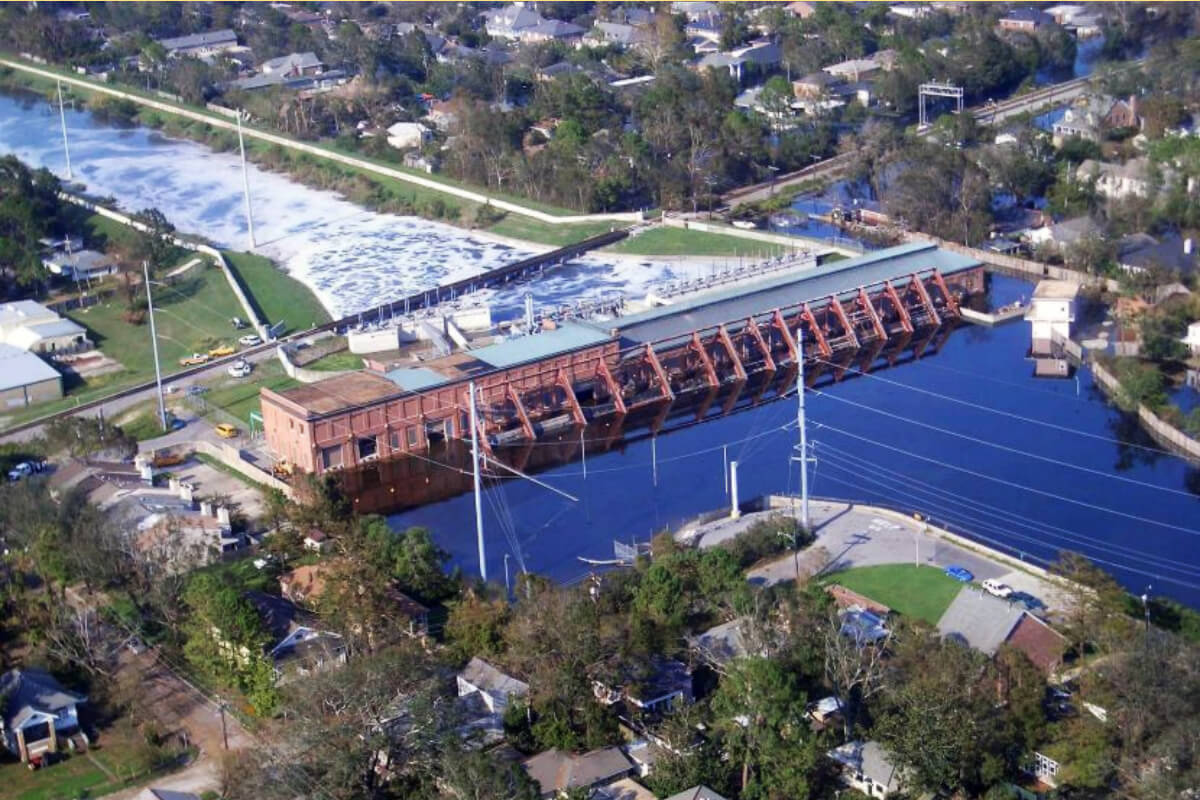 How has your work in water management impacted you personally?
It's hit home for me because of where I live. During Katrina my area flooded but our house didn't. Only one of 30 trees in our yard remained standing. I evacuated to Philadelphia Gear's Houston, Texas, office and connected by satellite phone to Corp of Engineers representatives to offer emergency support. A few days later we rode through New Orleans by boat to evaluate every pump station and start immediate repairs. One pump station ran for three weeks with our gear drives completely submerged to help drain the city center. This helped first responders check everything before permitting evacuees to return to their properties. New Orleans has had many storms since, but we've managed the storm waters much more effectively. Being part of those efforts to strengthen our region's flood control has been really rewarding.
What brought you to Philadelphia Gear, and how did you become a water management expert?
I was going to be a teacher! But my dad was an engineer, and when I started working with Philadelphia Gear, I found it fascinating. I spent years learning the product and getting to know customers. Our service engineers taught me the ins and outs of gear drive operations because I tagged along and asked a million questions. For me, water management is really rewarding because of its public impact. Floods can take everything from a community, socially and economically. We're proud to be a key player in making a difference in the area's flood control.