DRIVING THE FUTURE OF GEARING FOR OVER 130 YEARS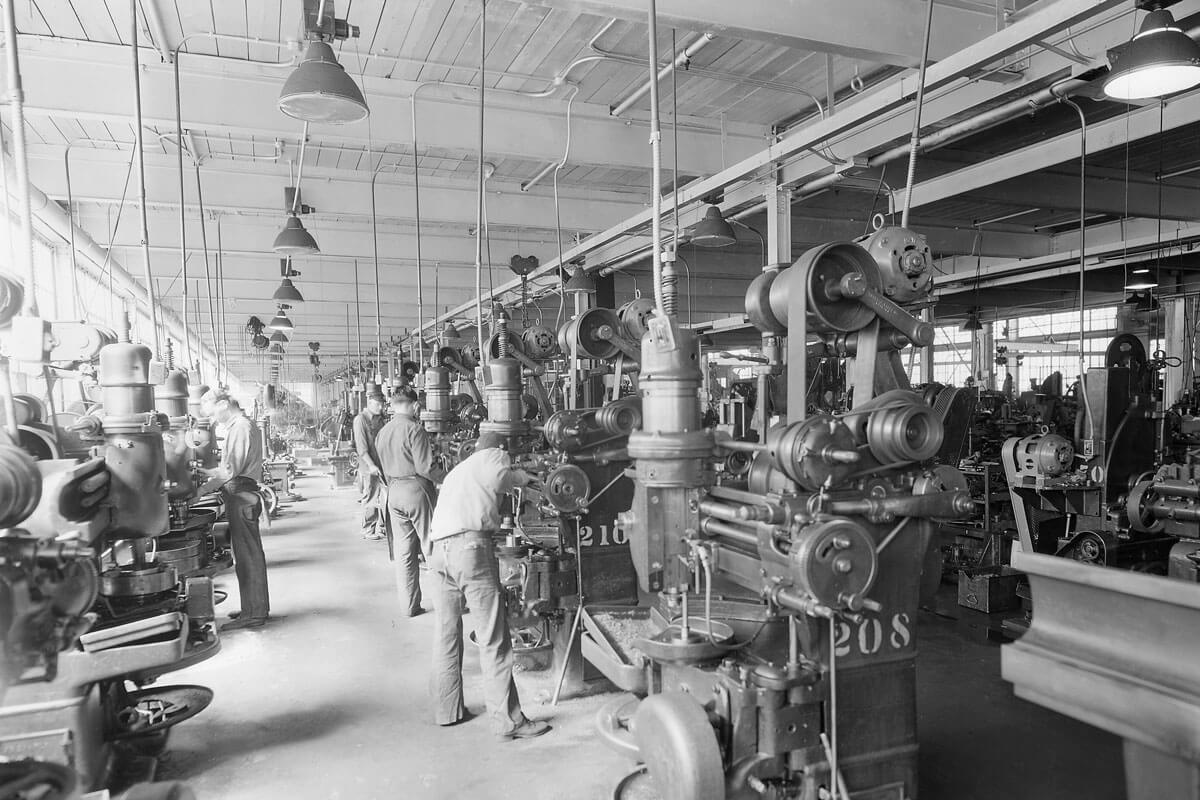 A CRUCIAL START
George B. Grant founded Philadelphia Gear Works in 1892. At the time, the country needed raw materials like wood, copper, steel, and coal, as well as machinery for food production. Perfectly located to serve the booming steel and anthracite coal mines of Pennsylvania's Lehigh Valley, the company prospered as it helped meet the broad need for dependable gearing.
By 1907, Philadelphia Gear employed 17 machinists, which expanded to 20 total by 1911. The company's 1912 catalog featured custom-made products in addition to its standard stocked gears.
As the gearing industry continued to prosper, gear manufacturers recognized the value of joining efforts to advance the industry. The result was the American Gear Manufacturing Association (AGMA), formed by Philadelphia Gear and nine other gearing companies in 1916.
SUPPORTING WAR EFFORTS
When the U.S. entered World War I in 1917, companies including Philadelphia Gear increased their production of gears, sprockets, chains, and automotive transmissions for ships, planes, munitions, tanks, and machinery. Philadelphia Gear tripled its workforce to 55 machinists and 10 office staff.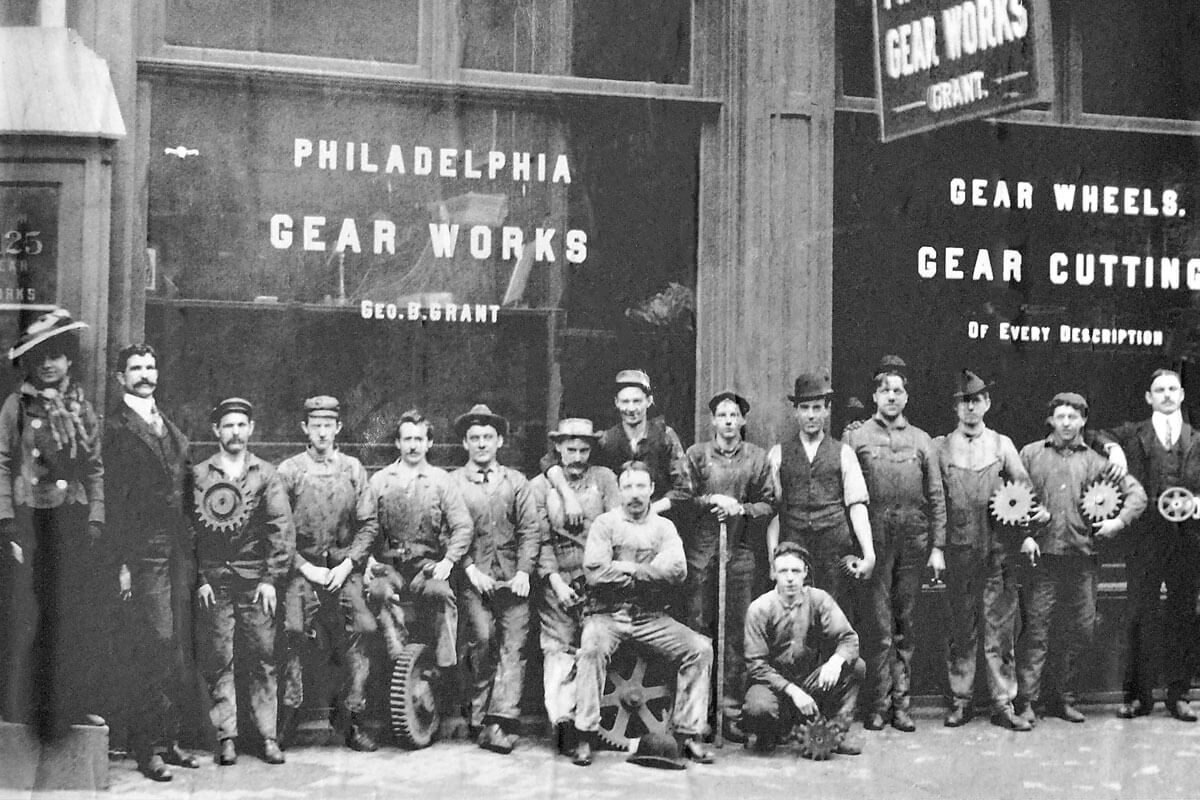 As the gearing industry continued to evolve, Philadelphia Gear began producing completely packaged power transmission products. The company's 1922 catalog featured an enclosed speed reducer — an industry first. This innovation allowed users of gear-related machinery to rely on Philadelphia Gear power transmission specialists to create entire drive systems.
While the Great Depression brought other companies to a close, Philadelphia Gear survived, thanks to sales of the speed reducer. By 1939, speed reducers had become a key offering for the company. During this time, Philadelphia Gear produced couplings, electric hoists, as well as every type and size of gear.
When World War II began, Philadelphia Gear produced 14-foot ring gears to rotate battleship gun turrets, as well as worm gears for virtually every U.S. Navy destroyer's hydraulic systems.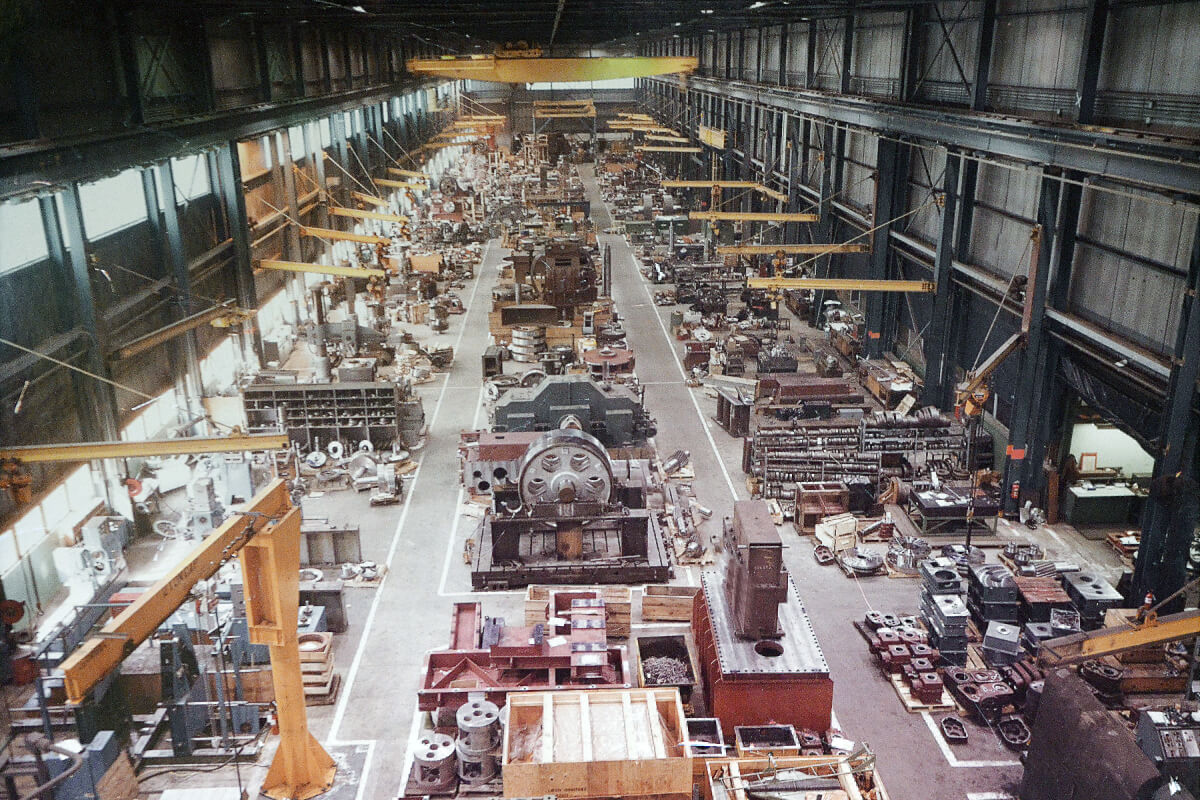 CONTINUING TO INNOVATE
Philadelphia Gear flourished after the war, integrating innovative European technology into gear production — the first American company to do so for industrial applications. Other new applications included the design and manufacture of Philadelphia Mixers — mechanical fluid mixers for agitating a variety of chemical and petroleum products.
By 1960, Philadelphia Gear had expanded to a larger facility in King of Prussia, Pennsylvania. The company equipped the new location with the most advanced machine tools, heat-treating furnaces, grinding equipment, and quality control devices available.
That new equipment was put to use right away. NASA and the U.S. Department of Defense called on Philadelphia Gear to supply gearing for large-scale radar and radio telescopes used to track satellites and missiles — and explore outer space. The projects required extraordinarily accurate and durable gear trains. Philadelphia Gear successfully produced the gearing to exacting specifications — building a reputation for large, special-function, and custom gearing.
Philadelphia Gear's specialty gearing offerings would grow to include a variety of products: large marine gears; speed reducers; gearmotors; large right-angle gear drives for coal-pulverizing mills in electric power generation; pinion stands, rolling mill drives, and a new shaft-mounted reducer for basic oxygen furnaces used by the steel industry; drives for cement kilns and sugar mills; and high-speed drives for pumps, compressors, test stands, and gas turbines.
The company's enclosed drives also continued to help bring fuel and energy to the world — from the Alaska Pipeline, to offshore oil drilling rigs in the Gulf of Mexico and North Atlantic, to the Saudi Arabian Gas Gathering Program.
MEETING THE NEEDS OF MODERN POWER TRANSMISSION TECHNOLOGY
The 1980s brought the need for increasing amounts of power transmission in smaller spaces, such as large roller mills in the cement industry, and hydro turbines for power generation. Philadelphia Gear responded to the demand by reintroducing the principle of epicyclic gearing.
Today, as part of Timken Power Systems, Philadelphia Gear's regional service and manufacturing centers offer an even more complete array of drive train capabilities. Customers can easily access electromechanical service solutions as well as support for gears, electric motors and generators, bearing repair, and design and service of control systems.