MAIN REDUCTION GEAR EXPERTISE FOR THE U.S. NAVY'S FLEET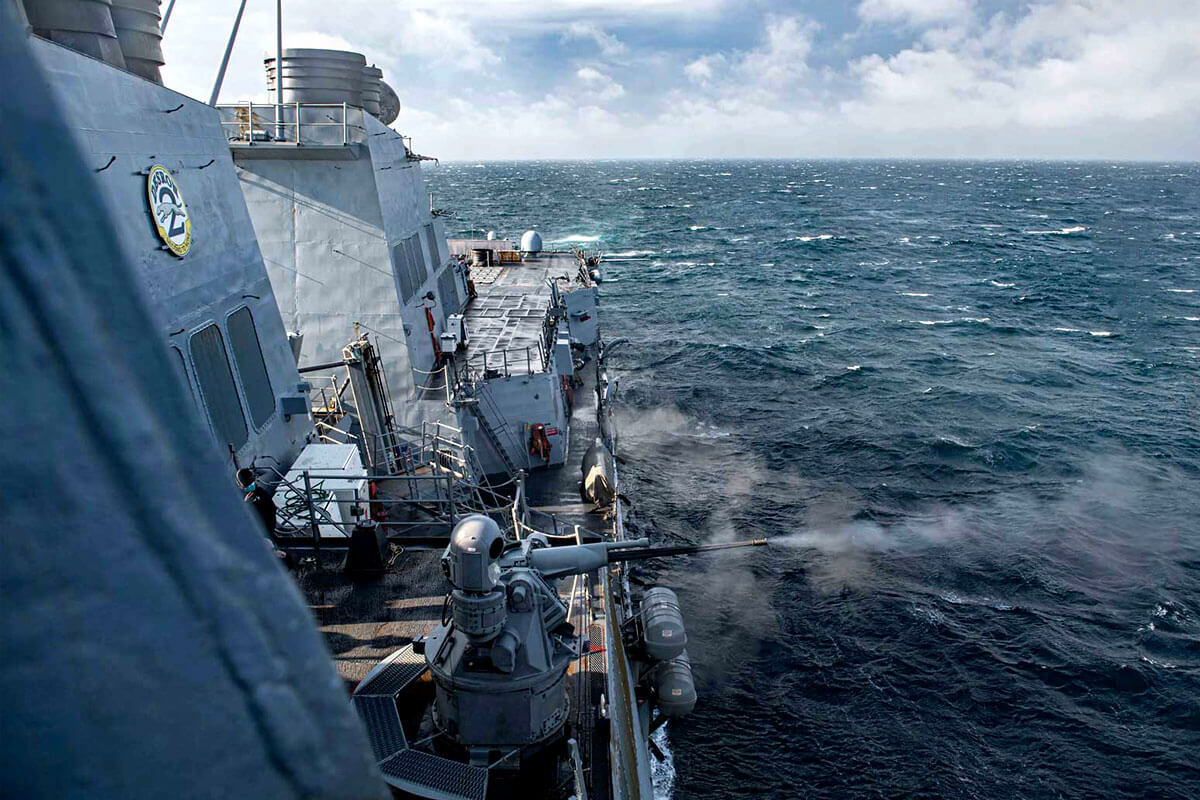 We keep U.S. Navy fleets up and running, so naval crews can focus on protecting our nation's shores. Backed by over 130 years of experience, we leverage specialized equipment and facilities to design and manufacture gears — as well as provide aftermarket parts, repairs, and on-ship technical service — specifically for naval vessels.
Philadelphia Gear is proud to be the chosen main reduction gear supplier for U.S. Navy ship classes including the USS Arleigh Burke – DDG-51, USS San Antonio – LPD-17, USS Constellation – FFG-62, USS America – LHA-6, and USS Doris Miller – CVN-78. We've also been chosen to supply main reduction gears for foreign navies. Explore our full naval history and capabilities by visiting our Knowledge Center.
COMPLETE SUPPORT FOR ANY PROPULSION SYSTEM CONFIGURATION
• CODAG – Combined Diesel and Gas (together or separately)
• CODOG – Combined Diesel and Gas (one or the other)
• COSAG – Combined Steam and Gas (together or separately)
• CODAD – Combined Diesel and Diesel (together or separately)
• CODOD – Combined Diesel or Diesel (one or the other)
• COGAG – Combined Gas and Gas (together or separately)
• CODELAD – Combined Diesel Electric and Diesel (together or separately)
• CODELOD – Combined Diesel Electric or Diesel (one or the other)
• CODELAG – Combined Diesel Electric and Gas (together or separately)
• CODELOG – Combined Diesel Electric or Gas (one or the other)
CO = Combined
D = Diesel
G = Gas Turbine
EL= Electric Motor
O = Or (but not both at the same time)
A = And (together at the same time, or separately)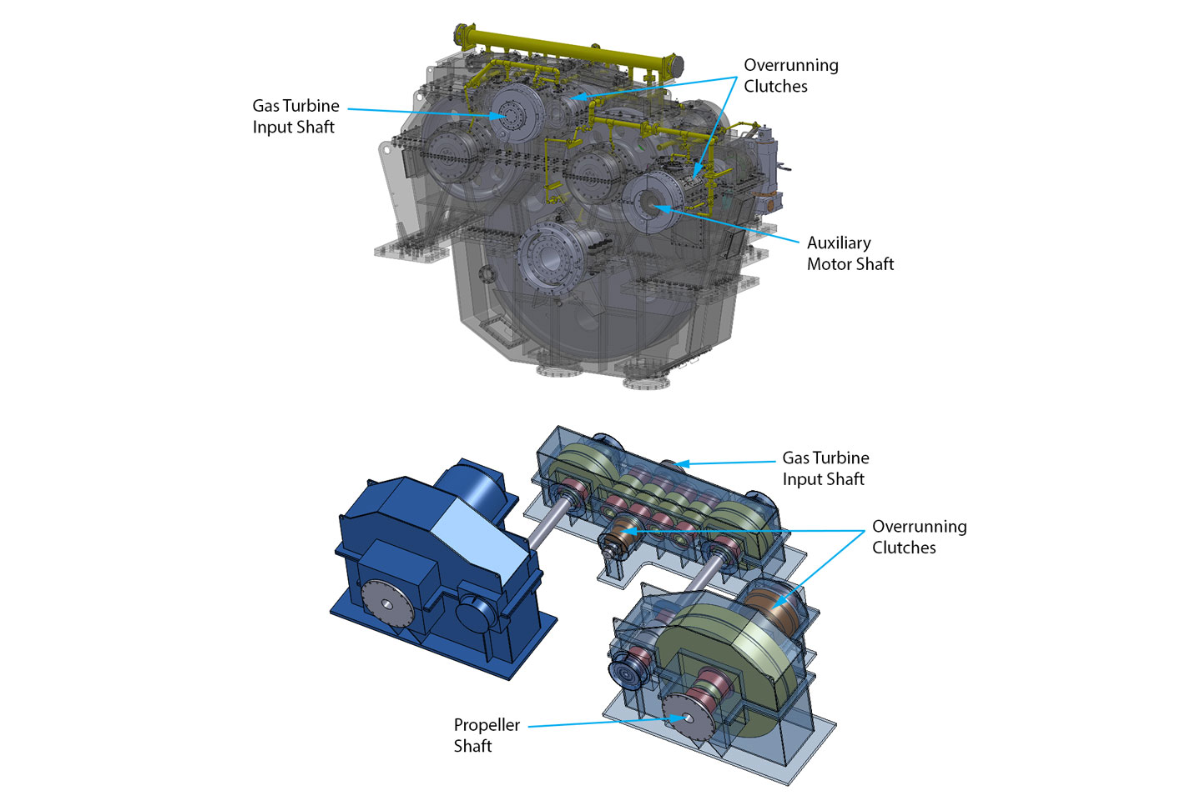 EXPLORE MILITARY MARINE RESOURCES
PROVEN SOLUTIONS FOR YOUR COMPLETE DRIVETRAIN SYSTEM

Philadelphia Gear operates at the core of critical applications, providing a complete range of custom-engineered products and services to keep operations running reliably.

1

Gear drive repair

2

New and replacement gear drives

3

Gear drive replacement parts

4

Onsite technical services

5

Drivetrain solutions

1

Gear drive repair

2

New and replacement gear drives

3

Gear drive replacement parts

4

Onsite technical services

5

Drivetrain solutions
KEEP YOUR MAIN REDUCTION GEARS RUNNING SMOOTHLY. CONTACT PHILADELPHIA GEAR TODAY.

We're standing by to help with your most complex military marine projects. Connect with one of our expert specialists today.

CONTACT US