THE SCALE TO KEEP COMPLEX MINING JOBS MOVING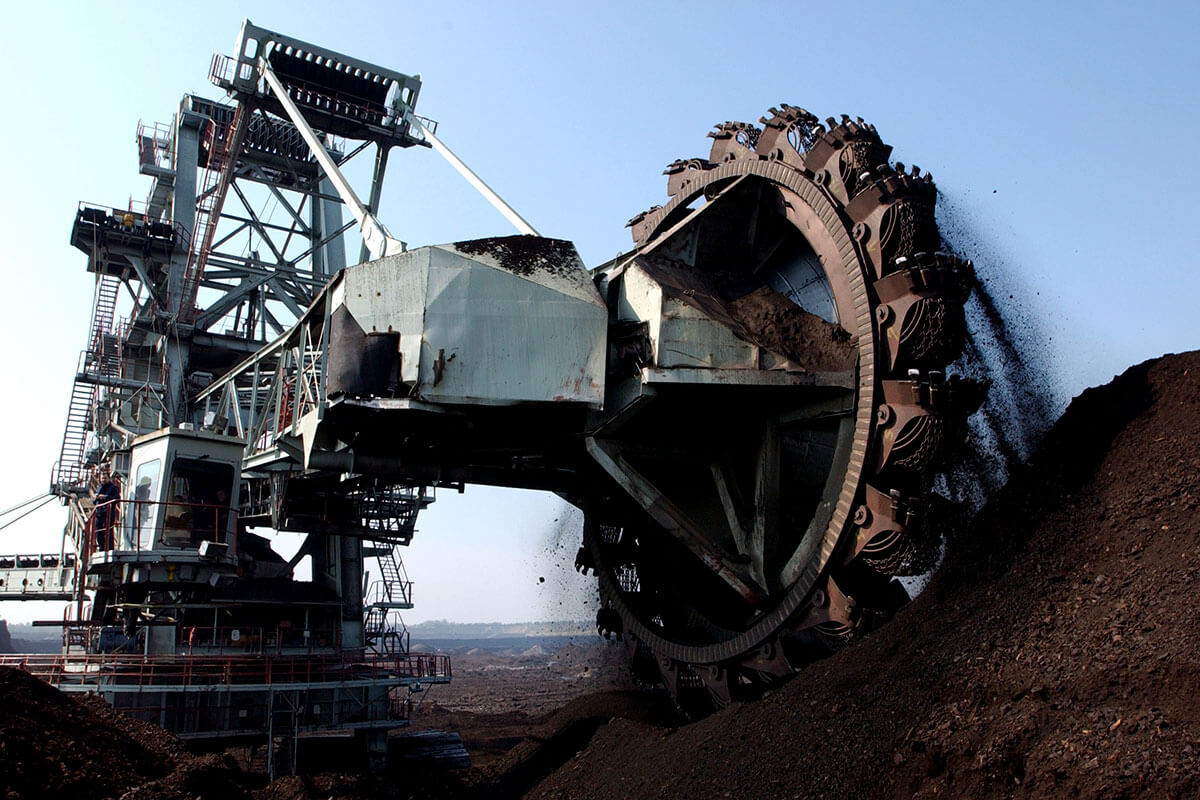 Keep your mission-critical mining operations on schedule with Standard Machine and Philadelphia Gear. Our teams provide the facilities, engineering muscle, and over 175 years of combined industry experience to support complex equipment for both surface and underground operations across the world's harshest mining environments.
From mining potash, coal, and copper to iron ore, lithium, precious metals and more — access end-to-end gear design and manufacturing, inspections and repairs, and onsite technical services from our longtime experts.
With a deep engineering bench and manufacturing capabilities across our facilities, we deliver repair, parts, and design services for equipment including mining shovels and excavators. And as the OEM for Western Gear Drives, Westech Gear Drives, and Hamilton Gear, we provide superior support for our legacy brands, as well as reverse engineering and field service for any brand, any time, for your toughest applications.
COMPLETE COVERAGE FOR YOUR MINING OPERATIONS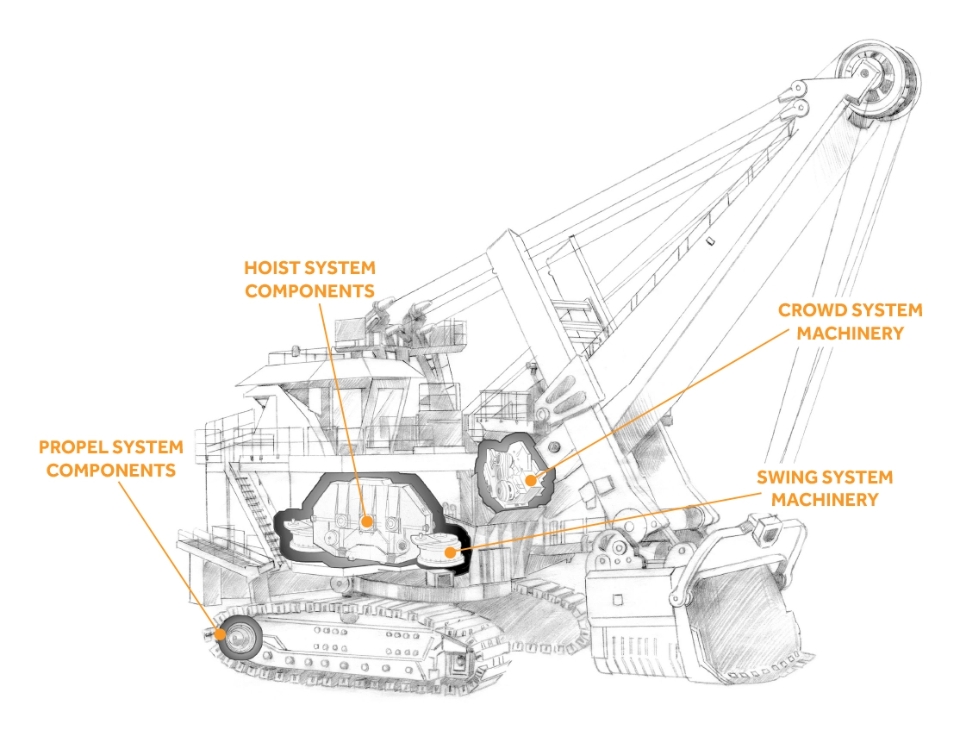 PROPEL SYSTEM COMPONENTS
Planetary gear transmission
Drive shafts
Custom machining of critical parts and spares

HOIST SYSTEM COMPONENTS
Motors and blowers
Hoist transmission
Hoist brake and drum gear
Open gearing

CROWD SYSTEM MACHINERY
Crowd transmission
Brake and limit switch
Rack pinions
Shipper shafts

SWING SYSTEM MACHINERY
Planetary transmission
Swing shafts and pinions
Swing rack gear
Upper and lower roller paths
IF YOU NEED IT, WE HAVE IT
• Aftermarket mining parts
• Atlas Copco replacement parts
• Bevel helical gear roller mill drives
• Blast hole drill parts
• Bucyrus Erie parts
• Bucyrus Erie replacement parts
• Bull gears
• Caliper breaks
• Cooler tower drive replacement
• Cooler tower parts replacement
• Crowd pinion
• Dragline parts
• Dryer gears
• Electric shovel
• Gearbox repair
• Gear drive repair
• Gearbox design
• Gear drive design
• Gearbox manufacturing
• Gear drive manufacturing
• Gear cutting
• Gear design
• Gear grinding
• Gear inspections
• Gear manufacturing
• Gear regrinding
• Girth gears
• Ground gears
• Helical gears
• Internal flywheels
• Joy Global mining parts
• Kiln gears
• Low-speed backstops
• Marion parts
• Marion replacement parts
• Mill gears
• Mining equipment parts
• Mining replacement parts
• Mining shovel drill assembly
• Open gears
• P&H replacement parts
• Parallel shaft gears
• Propel transmission
• Right-angle gear drives
• Ring gears
• Rotary cooler ring gears
• Rotary dryer ring gears
• Shovel transmission
• Spiral bevel gears
• Straight bevel gears
• Surface mining parts
• Swing transmission
• Worm gears
JOIN HUNDREDS OF SATISFIED CUSTOMERS





PROVEN SOLUTIONS FOR YOUR COMPLETE DRIVETRAIN SYSTEM

Philadelphia Gear operates at the core of critical applications, providing a complete range of custom-engineered products and services to keep operations running reliably.

1

Gear drive repair

2

New and replacement gear drive expertise

3

Gear drive replacement parts

4

Onsite technical services

5

Drivetrain solutions

1

Gear drive repair

2

New and replacement gear drive expertise

3

Gear drive replacement parts

4

Onsite technical services

5

Drivetrain solutions
KEEP YOUR MINING OPERATIONS MOVING. CONTACT OUR EXPERTS TODAY.

We're standing by to help with your most complex mining challenges. Connect with one of our expert specialists today.

CONTACT US