MOVE MORE WATER WITH PHILADELPHIA GEAR EQUIPMENT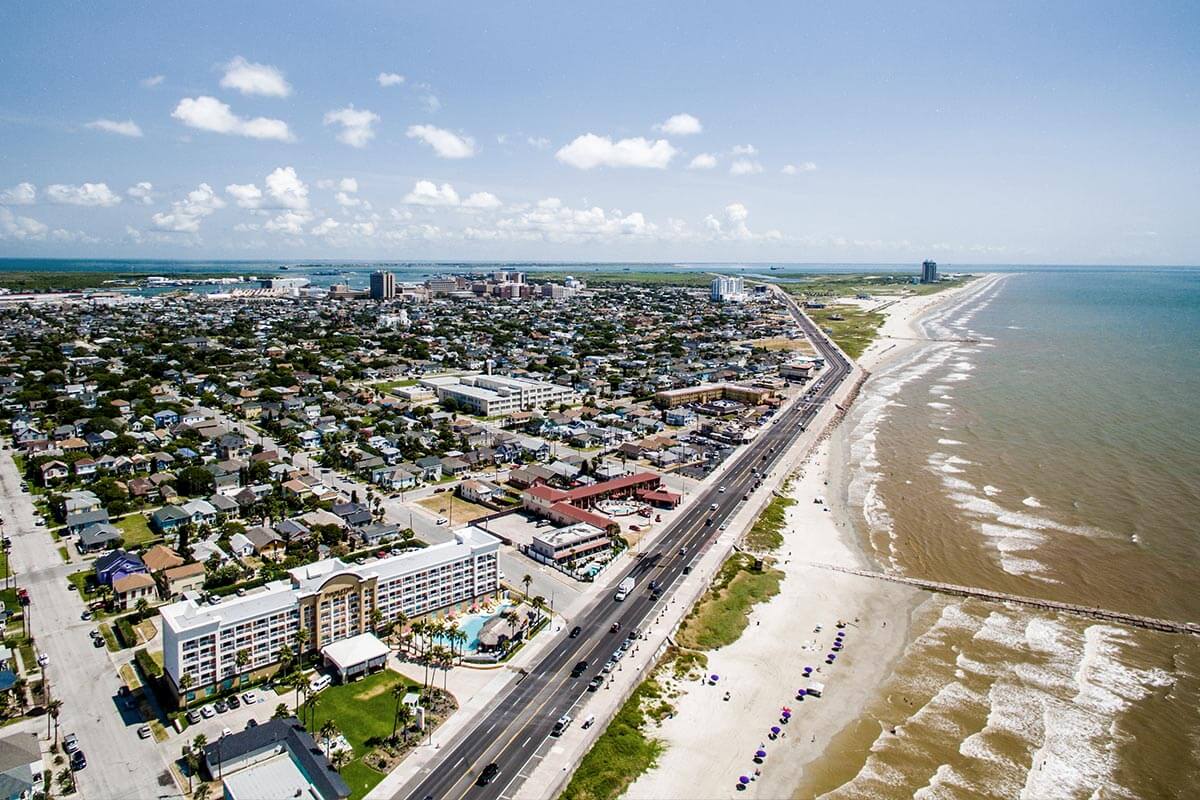 Get water where it needs to go, fast – any ratio, any configuration. With over 130 years of mechanical expertise, and as part of the Timken Power Systems network, Philadelphia Gear manufactures and services gear drives, along with providing generator and electric motor repair expertise. The result: one trusted partner to help tackle the water management industry's harshest applications.
Our equipment operates at the center of critical operations, including flood control, gate systems, environmental reclamation, wastewater treatment, and potable water processing – all backed by our industry-best warranty. And with six independently ISO 9001:2015 certified facilities in North America, you can get the customized solutions you need to keep more water moving.
TRUSTED WATER MANAGEMENT SOLUTIONS ACROSS FOUR CRITICAL AREAS
Find expert support for your specific application. To see our hydroelectric solutions, click here.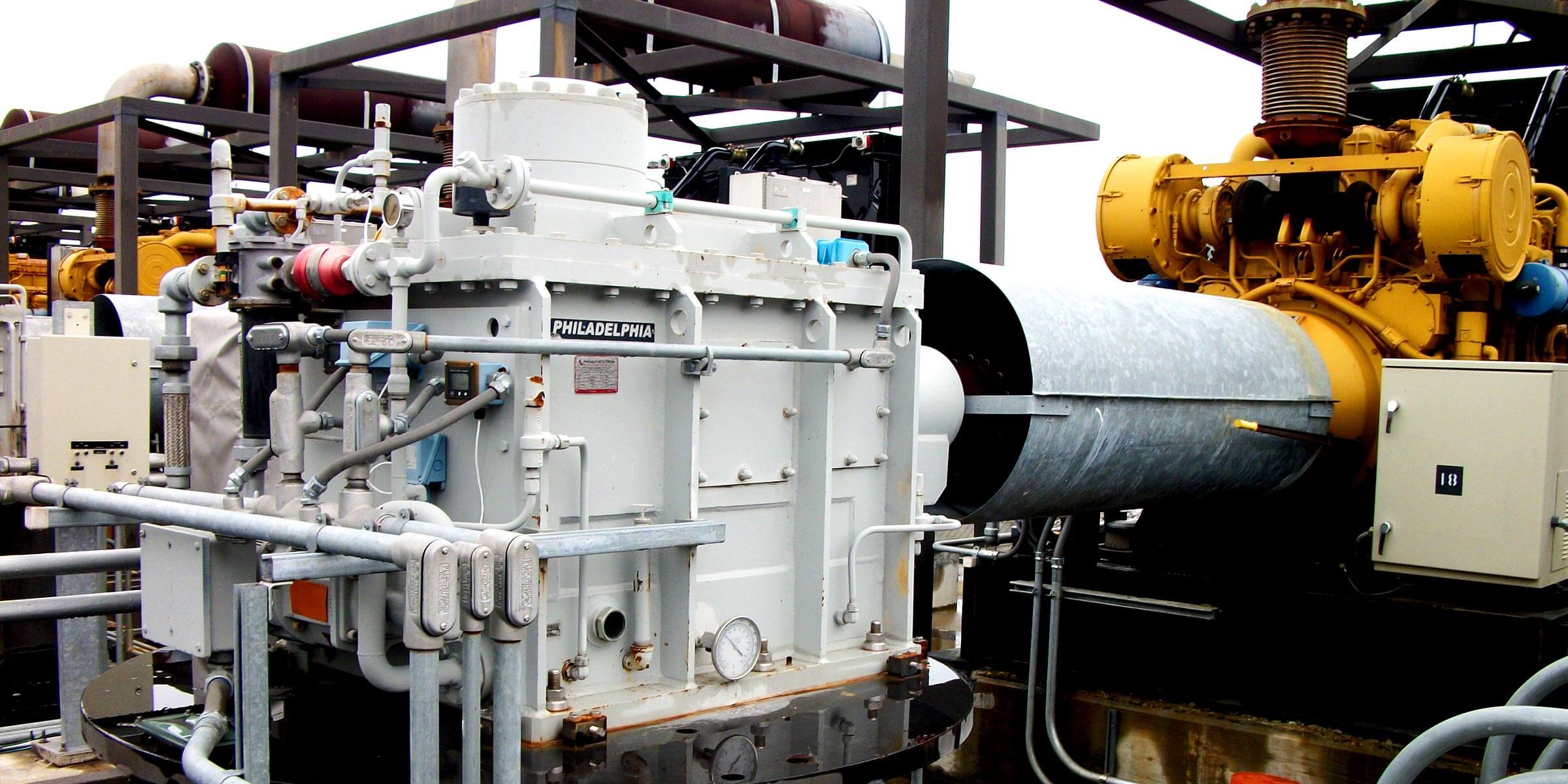 FLOOD CONTROL
Remove floodwater quickly with reliable, engineered gear drives for any pump configuration. We provide new equipment, repair, and emergency services as well as submersed gear drive recovery procedures to help your municipal pump station manage stormwater overflow.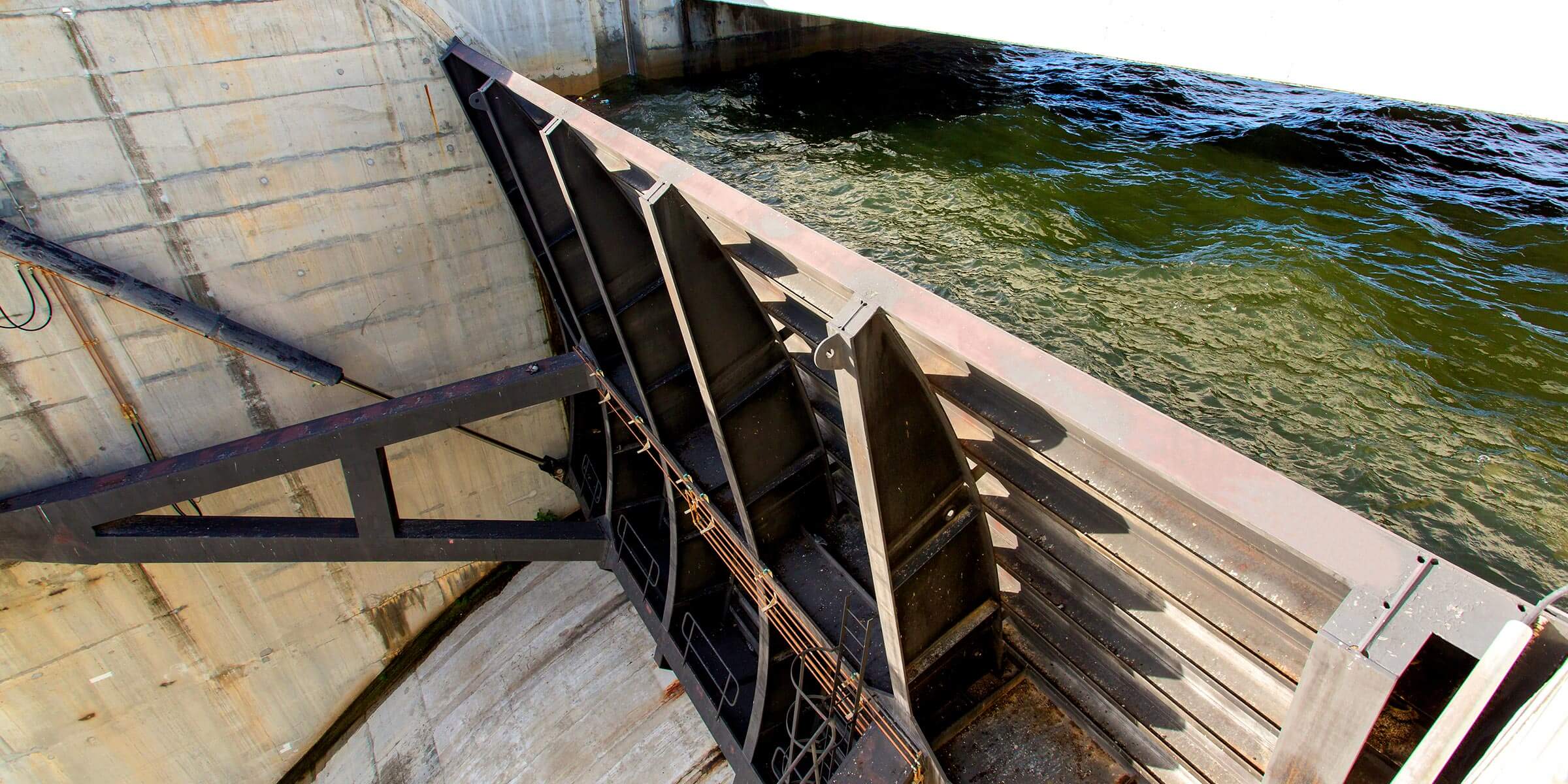 GATE SYSTEMS
Whether it's keeping ships moving with lock systems or managing water at large reservoirs, our rugged gear drives lift massive gates at waterways throughout the world.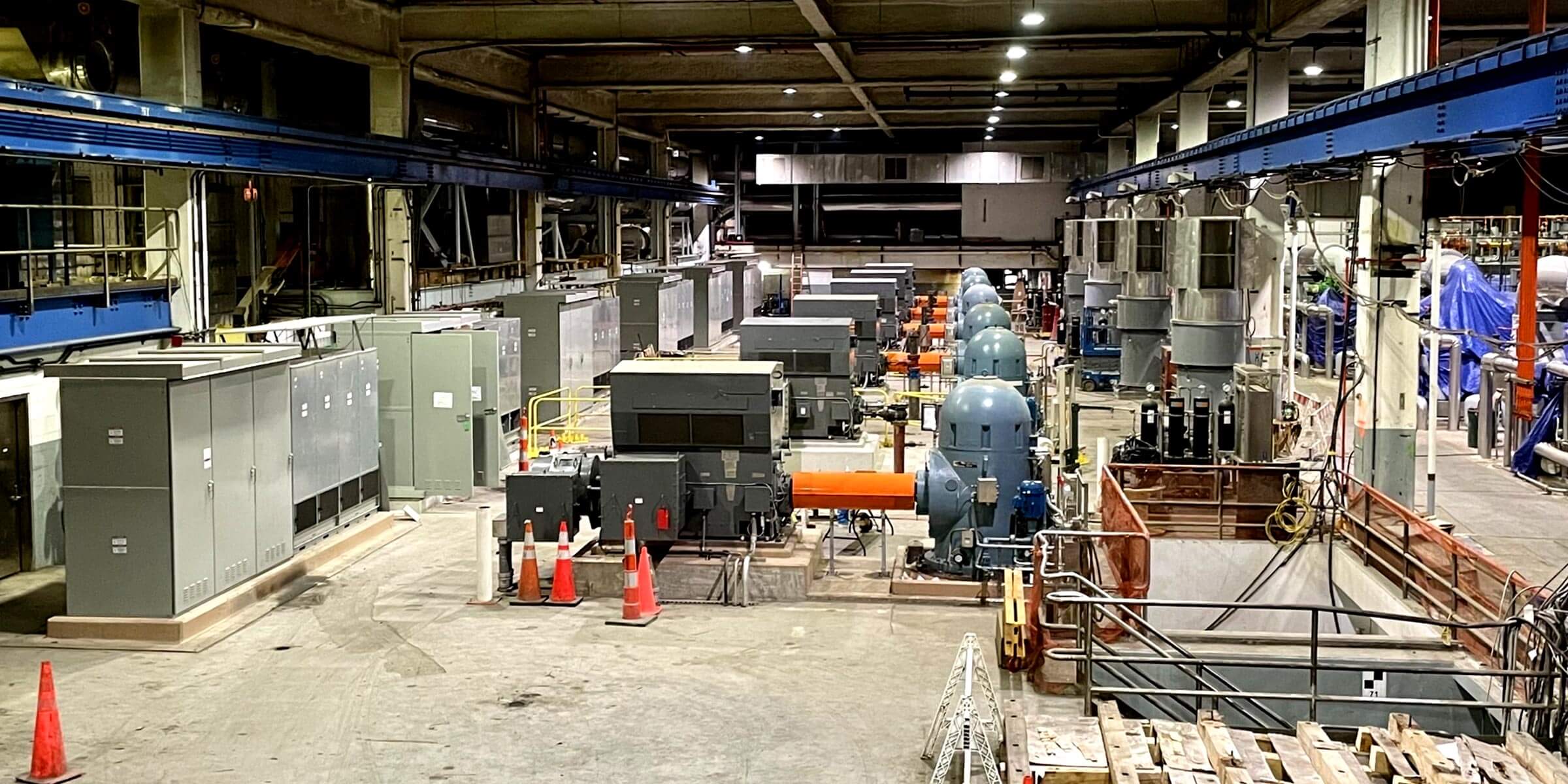 WASTEWATER
Keep water moving with a single source of comprehensive gear drive, electric motor, and control system support for your high-volume pumps and other critical equipment.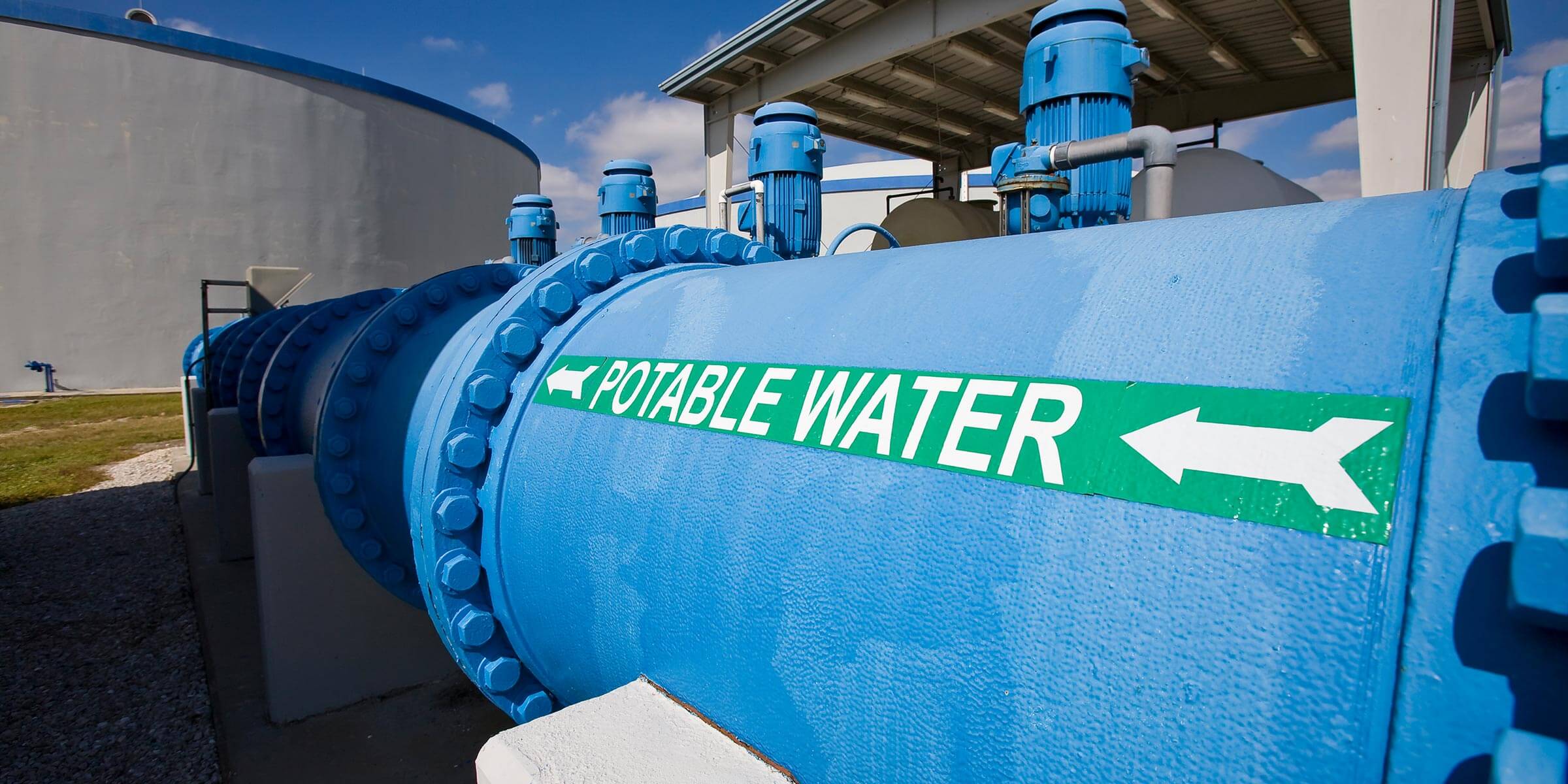 POTABLE WATER
Ensure access to clean water in your community. Our gear drive provide the reliability to ensure drinking water gets to where it needs to go.
COMPLETE SUPPORT FOR YOUR WATER MANAGEMENT APPLICATION
1 MW to 15 MW generator repair hydroelectric installations

AGMA-rated gearboxes and gears
Archimedes screw pump drives and gearboxes

API-rated gearboxes and gears

Cooling tower gears and gearboxes

Custom solutions

Double helical gears
Double right-angle gears
Electric motor repair
Enclosed drives
Epicyclic gearboxes and planetary gear drives
Fish ladder drives
Gate drives
Gear reducers
Gearbox repair
Gears for gate systems
Gears to replace chain drives
Generator repair
Girth gears
Helical gears
High-speed gears and gearboxes
Hydroelectric speed increasers
Lock and dam gears
Low-speed gearboxes
OEM direct interaction
Open gearing
Pinions
Pump drives
Right-angle pump drives
Right-angle gearboxes
Reverse engineering
Rotating equipment support
Substantially engineered product
Turbine gears and gearboxes
Vacuum pump gears
Virtual gear configuration
Worm gears gate systems
JOIN HUNDREDS OF SATISFIED CUSTOMERS





PROVEN SOLUTIONS FOR YOUR COMPLETE DRIVETRAIN SYSTEM

Philadelphia Gear operates at the core of critical applications, providing a complete range of custom-engineered products and services to keep operations running reliably.

1

Gear drive repair

2

New and replacement gear drive expertise

3

Gear drive replacement parts

4

Onsite technical services

5

Drivetrain solutions

1

Gear drive repair

2

New and replacement gear drive expertise

3

Gear drive replacement parts

4

Onsite technical services

5

Drivetrain solutions
MOVE MORE WATER, MORE RELIABLY

We're standing by to help with your most complex water management challenges. Connect with one of our expert specialists today.

CONTACT US