TOTAL ELECTRO-MECHANICAL DRIVETRAIN SUPPORT FROM ONE TRUSTED SOURCE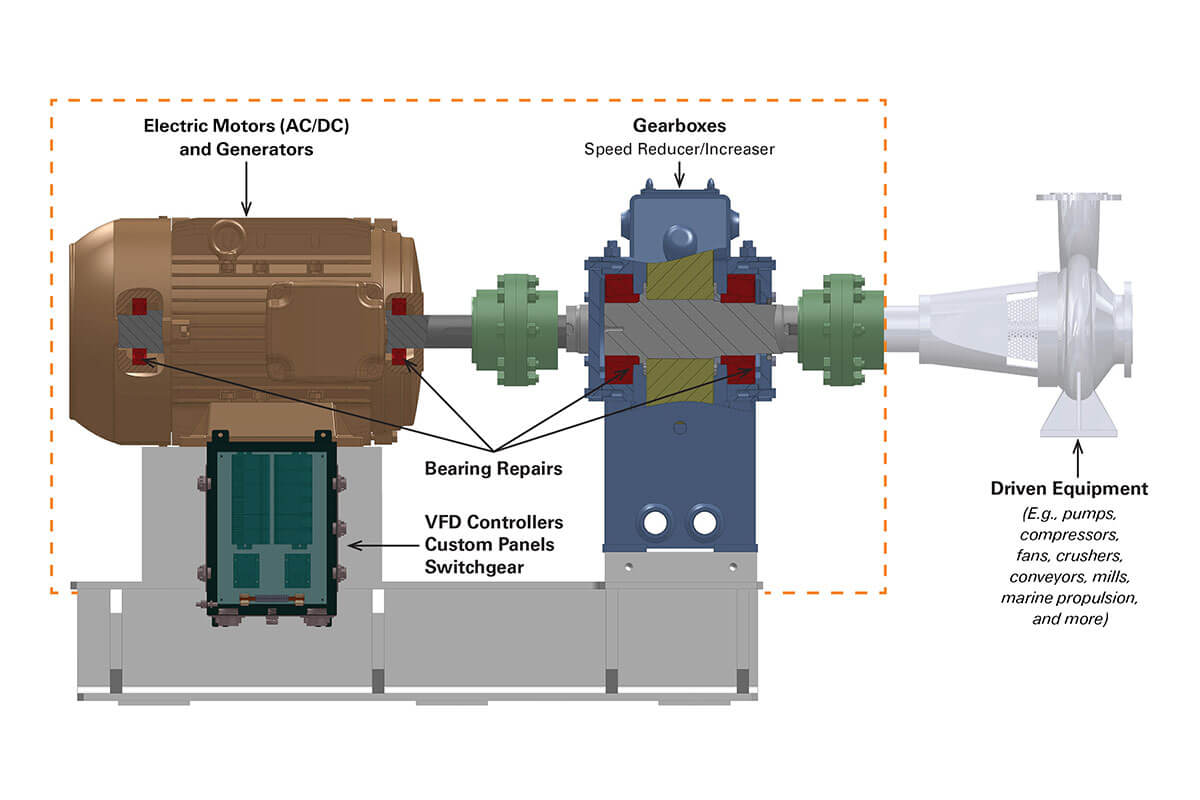 Get turnkey drivetrain builds, service, and support with Philadelphia Gear. Backed by the Timken Power Systems network, we have 130 years of experience delivering holistic electromechanical solutions to the businesses that manage the world's toughest infrastructure challenges.
Whether you're tackling exacting specifications, burned-out motors, gears grinding to a halt, worn out bearings, or malfunctioning controllers, Philadelphia Gear delivers the support you need – all covered by our industry-best warranty and unmatched network of technical experts.
COMPREHENSIVE SUPPORT FOR YOUR DRIVETRAIN
Ball mill drive repair
Design and manufacturing for new and replacement gearboxes
Gearbox, electric motor, generator, and bearing repair and upgrade services
OEM and aftermarket gearbox replacement parts and open gearing
Electric motor and generator replacement parts
Onsite Technical Services for gearboxes, electric motors, generators, and bearings
Preventative maintenance and diagnostic services for gearboxes, electric motors, generators, and bearings
New electric motor sales and storage services
Control system (including variable frequency drives) and custom panel design expertise
Switchgear inspection, testing, repair, and maintenance services
Industry-leading machining services
24/7 emergency services
SEE WHAT END-TO-END SERVICE LOOKS LIKE, INSIDE AND OUT
Discover how Philadelphia Gear and Timken Power Systems bring unmatched expertise and support to your industrial drivetrain's gearbox, electric motor, bearings, and more.
FIND A SERVICE CENTER NEAR YOU
Bringing together local service, national support, and global expertise, our regional service centers work closely to ensure faster turnaround times for your critical drivetrain needs. Explore our map to learn more about our manufacturing and repair facilities.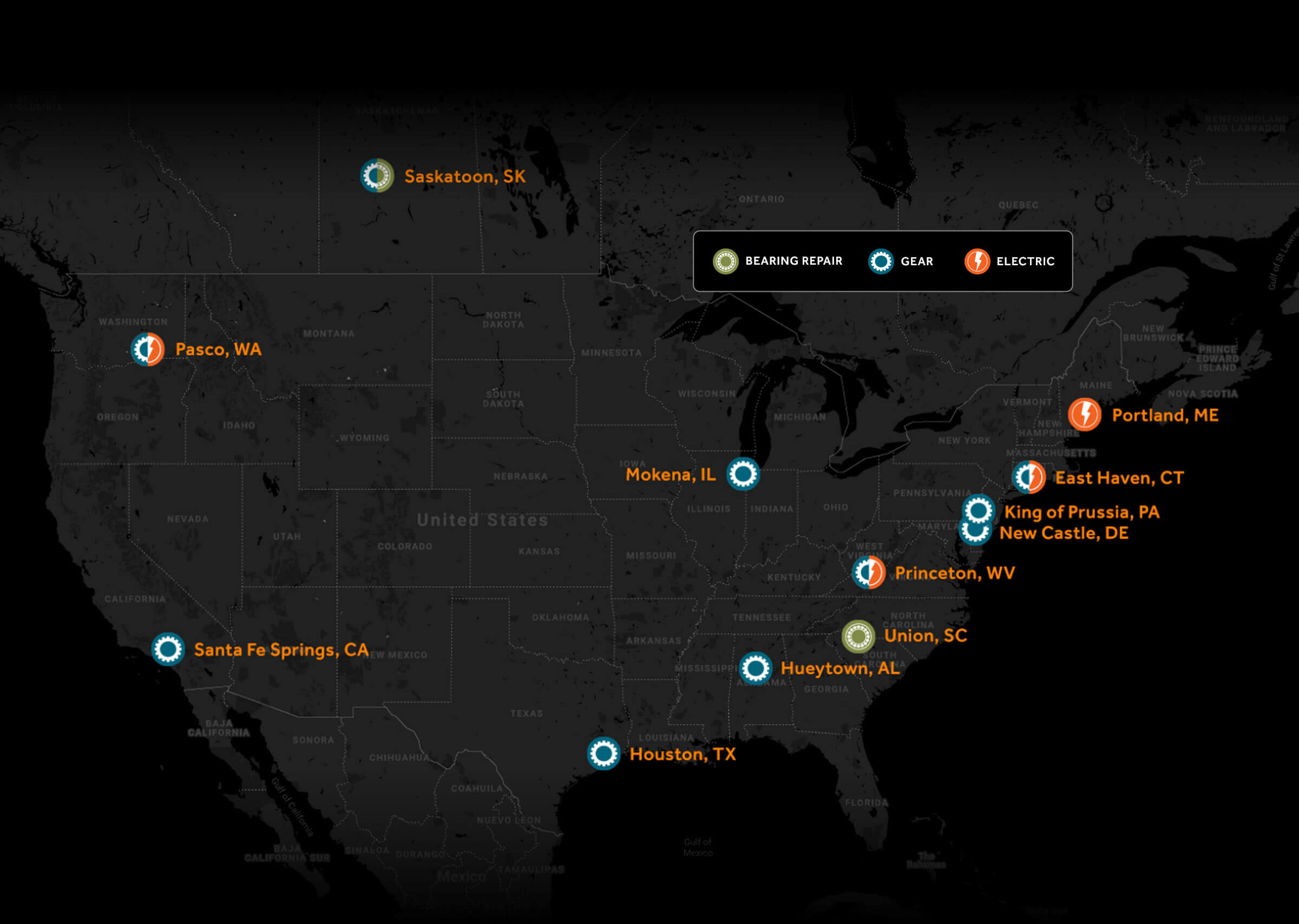 KEEP YOUR DRIVETRAIN RUNNING RELIABLY. CONTACT OUR EXPERTS TODAY.

We're standing by to help with your most complex drivetrain challenges. Connect with one of our expert specialists today.

CONTACT US