PROVEN BY THE U.S. NAVY. READY TO POWER YOUR FLEET.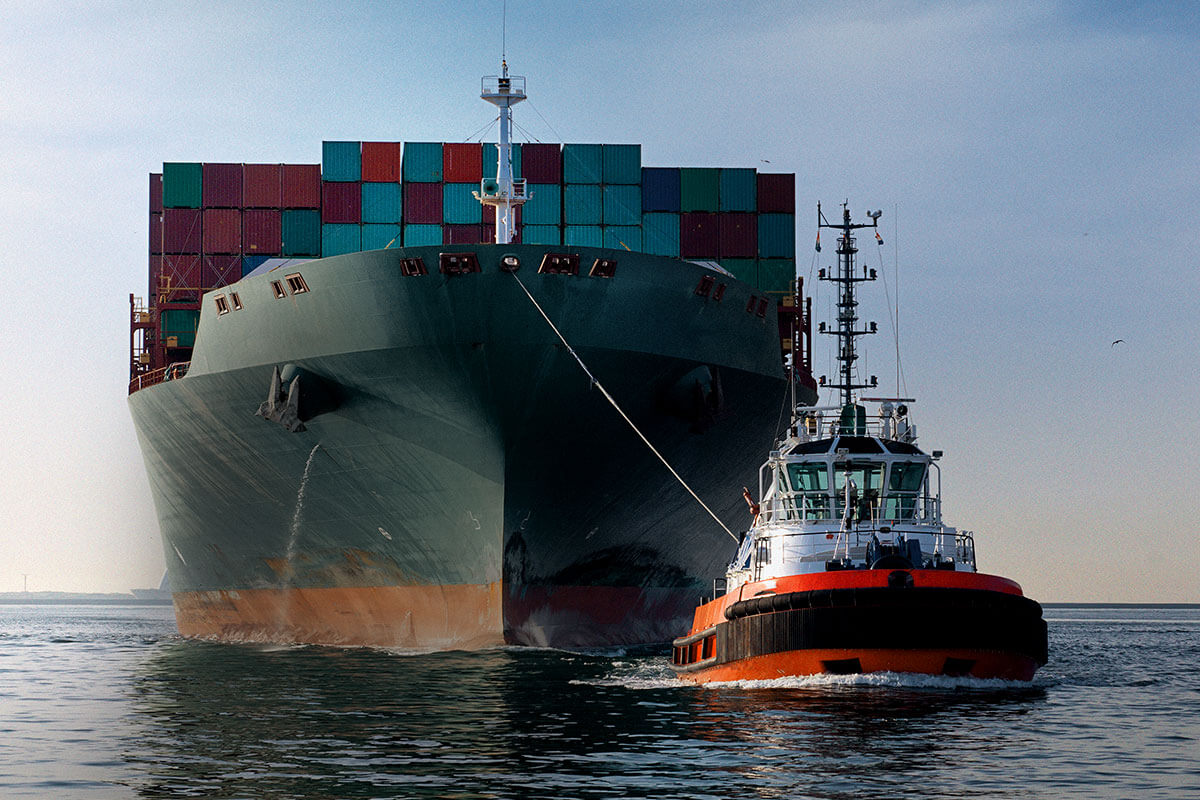 Your high-stakes marine business demands high-quality gearbox performance. Keep your commercial marine vessels running reliably with mission-critical gearing applications, premier aftermarket service, and unmatched 24/7 support from Philadelphia Gear®.
With complete warranty coverage on workmanship and material for any gearbox we service, including those from other manufacturers, we've set the standard in dependability — on land and sea — for more than 130 years. And now, as part of the Timken Power Systems network, we can also return your motor, coupling, or bearing to its original OEM specifications. Explore our full commercial marine capabilities by visiting our Knowledge Center.
COMPLETE SUPPORT FOR VIRTUALLY ANY PROPULSION SYSTEM CONFIGURATION
CODAG – Combined Diesel and Gas (together or separately)
CODOG – Combined Diesel and Gas (one or the other)
COSAG – Combined Steam and Gas (together or separately)
CODAD – Combined Diesel and Diesel (together or separately)
CODOD – Combined Diesel or Diesel (one or the other)
COGAG – Combined Gas and Gas (together or separately)
CODELAD – Combined Diesel Electric and Diesel (together or separately)
CODELOD – Combined Diesel Electric or Diesel (one or the other)
CODELAG – Combined Diesel Electric and Gas (together or separately)
CODELOG – Combined Diesel Electric or Gas (one or the other)
CO = Combined
D = Diesel
G = Gas Turbine
EL= Electric Motor
O = Or (but not both at the same time)
A = And (together at the same time, or separately)
O = Or (but not both at the same time)
A = And (together at the same time, or separately)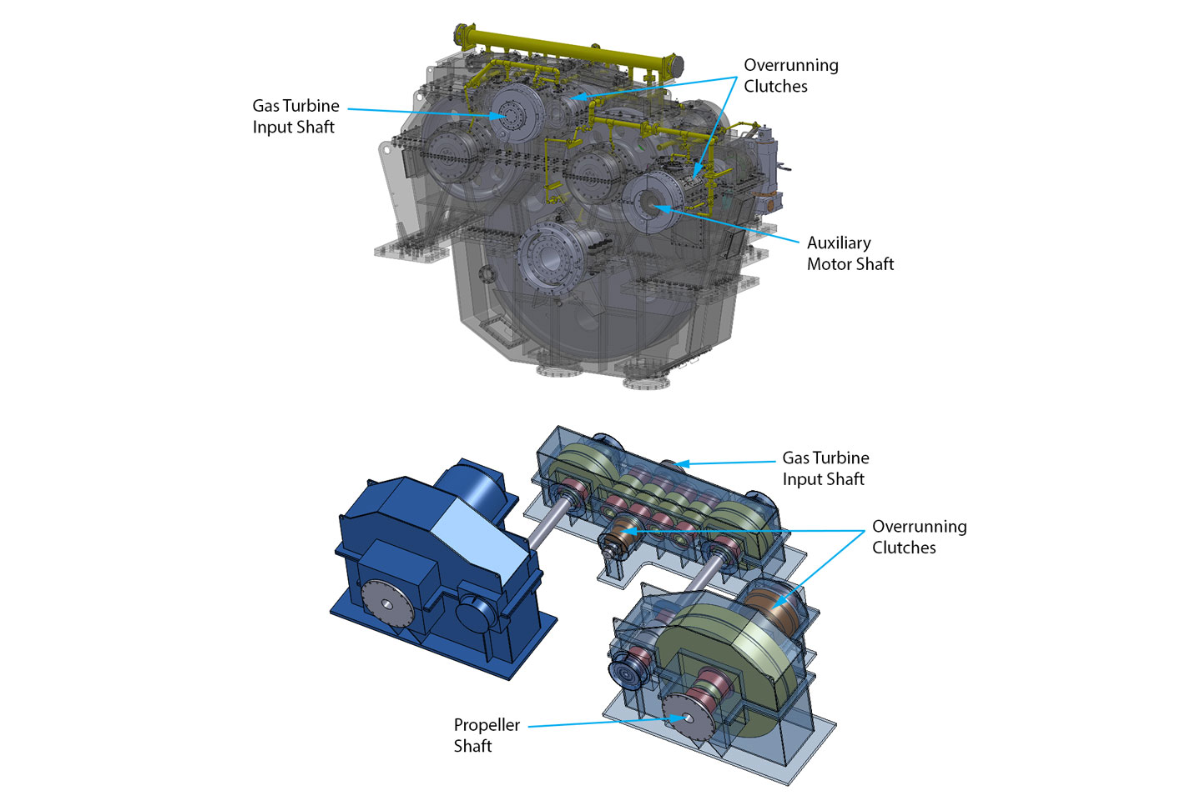 COMMERCIAL MARINE PARTS & SERVICES
• Barges
• Fishing vessels
• Gearbox design
• Gearbox repair
• Gearbox manufacturing
• Gearbox parts
• Gear drive repair
• Industrial gearbox repair
• MRG (main reduction gear)
• Main reduction gear design
• Main reduction gear manufacturing
• Main reduction gear replacement
• Onsite technical services
• Dry dock repair services
• On ship services
• Tug boats
• Winch drives
• Lube oil pump systems
• Diesel turbine generator drives
• Diesel turbine generator gearboxes
• Propulsion shafting and couplings
• Marine pump drives
• Marine pump gearboxes
• Bow thruster gear drives
• Bow thruster gearboxes
• Bevel gears
• Parallel shaft gears
• Epicyclic gears
• Epicyclic gearboxes
• Epicyclic gear drives
• Worm gears
• Worm gearboxes
• Worm gear drives
• Internal gears
• Spur gears
• Single helical gears
• Double helical gears
• Cross helical gears
• Herringbone gears
• Barges
• Commercial fishing
• Container ships
• Dredges
• Fast ferries
• Ferries
• LNG tankers
• Oil tankers
JOIN HUNDREDS OF SATISFIED COMMERCIAL MARINE CUSTOMERS




EXPLORE COMMERCIAL MARINE RESOURCES
PROVEN SOLUTIONS FOR YOUR COMPLETE DRIVETRAIN SYSTEM

Philadelphia Gear operates at the core of critical applications, providing a complete range of custom-engineered products and services to keep operations running reliably.

1

Gearbox repair

2

New and replacement gearbox expertise

3

Gearbox replacement parts

4

Onsite technical services

5

Drivetrain solutions

1

Gearbox repair

2

New and replacement gearbox expertise

3

Gearbox replacement parts

4

Onsite technical services

5

Drivetrain solutions
KEEP YOUR MARINE BUSINESS RUNNING SMOOTHLY CONTACT PHILADELPHIA GEAR TODAY.

We're standing by to help with your most complex commercial marine projects. Connect with one of our expert specialists today.

CONTACT US