Case Study
Defying gravity, water, and time to keep New Orleans dry
The New Orleans metropolitan area is surrounded by water with Lake Pontchartrain to the North, the Gulf of Mexico to the South, and the Mississippi River running directly through the city. Effective storm water management here is extremely challenging, and the city has invested billions in new and refurbished pump stations since Hurricane Katrina caused catastrophic flooding, extreme destruction and loss of life in 2005. While Philadelphia Gear has been serving the various local New Orleans parishes for over 50 years, they have been involved in many of those new projects.
"Our gears reduce the speed and manage the power between the driver and the pumps, which can be as large as 10-12 feet in diameter," says Gayle Quinlan, senior territory and OEM Water sales manager for Philadelphia Gear. "When moving storm water, you need to put in a lot of power at a high rate of speed. But then you need to reduce that speed to get an appropriate pump rating and safely move the water where you want it to go. All these large pump stations are configured differently requiring custom solutions and high-level engineering. That's right in our wheelhouse."
Philadelphia Gear engineered solutions are located in most of the 240+ pump stations that protect nearly 1.3 million New Orleans-area residents from flooding. Here are three examples that demonstrate our innovation and high performance as we defy gravity, water and time to keep the area dry.
#1. GRAVITY
Harahan Pump to the River Project is First of its Kind Many neighborhoods adjacent to the Mississippi River experienced repeated flooding due to slow draining during heavy rains. Previously, the area's storm water traveled through a seven-mile network of canals before being pumped into Lake Pontchartrain at the other end of the city. To solve the problem, U.S. Army Corps of Engineers commissioned a first-of-its-kind system to pump water from these neighborhoods directly over a levee and into the Mississippi River. Special care was required to protect the integrity of the levee.
"Our engineering team custom-designed three double reduction, right angle gear reducers with redundant lubrication, monitoring and instrumentation systems to protect the system in the event of an equipment failure," Gayle says. "We also provided technical support during an extended start-up period."
The Pump to the River system is designed to easily handle up to 9 inches of rain in a 24-hour period. It has functioned successfully since going into operation in late 2017.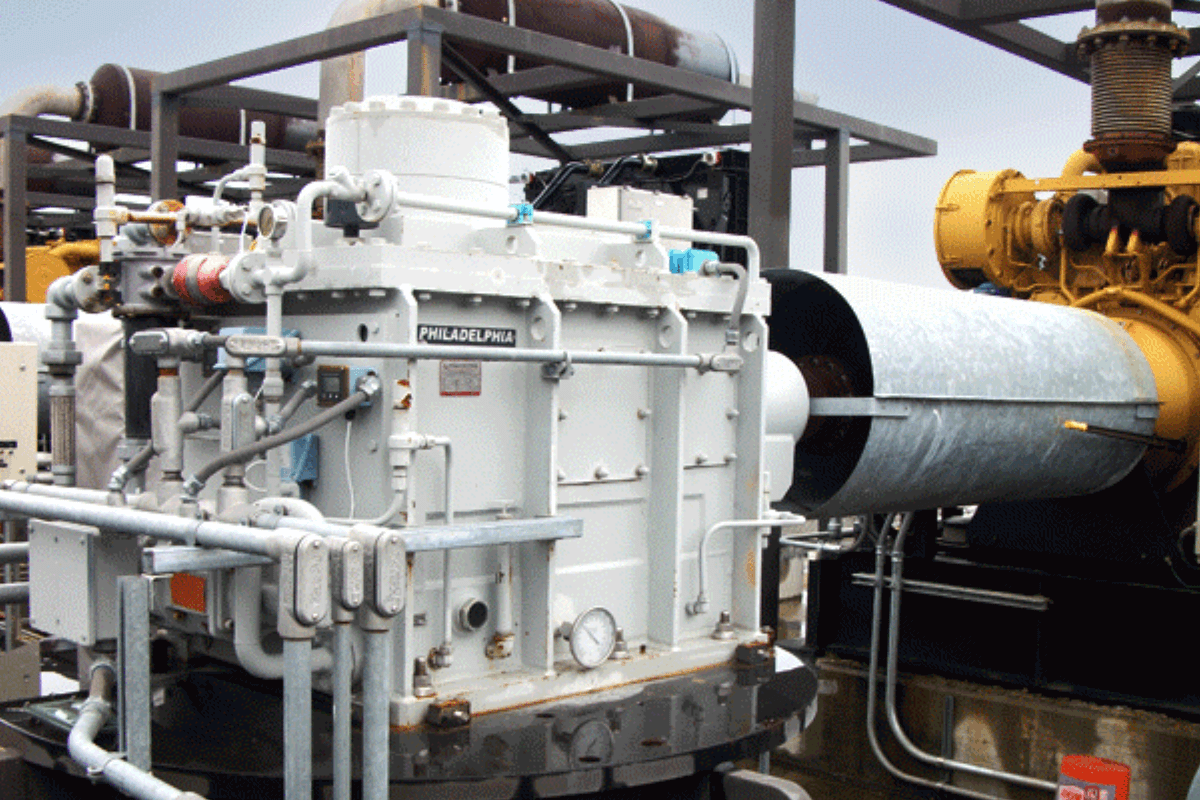 #2. WATER
Station 19 Operates Continuously through Hurricane Katrina This facility was constructed using multiple Philadelphia Gear units. "The station has a unique configuration with a large vertical motor installed 20 feet higher than the pumps, which are below sea level," Gayle says. "Our gear units accept the input from the motor above with several gear reductions and drive the horizontal pumps at right angles to the input."
When New Orleans flooded after Hurricane Katrina, the pumps at Station 19 were the last to shut down. "Supplemented by portable pumps and power from generators, these pumps continued to run with 16-year-old Philadelphia Gear units completely underwater for three weeks," remembers Gayle. "What's amazing is that they were subjected to greater water and debris issues being located at one of the lowest natural drainage points and still operated underwater without any issues."
After the flooding, Philadelphia Gear provided instructions to maintenance and operations personnel at the pump stations on how to flush the units and perform field inspections until all the units could be removed and brought back to like-new condition, including new Timken bearing assemblies and other components in 2008.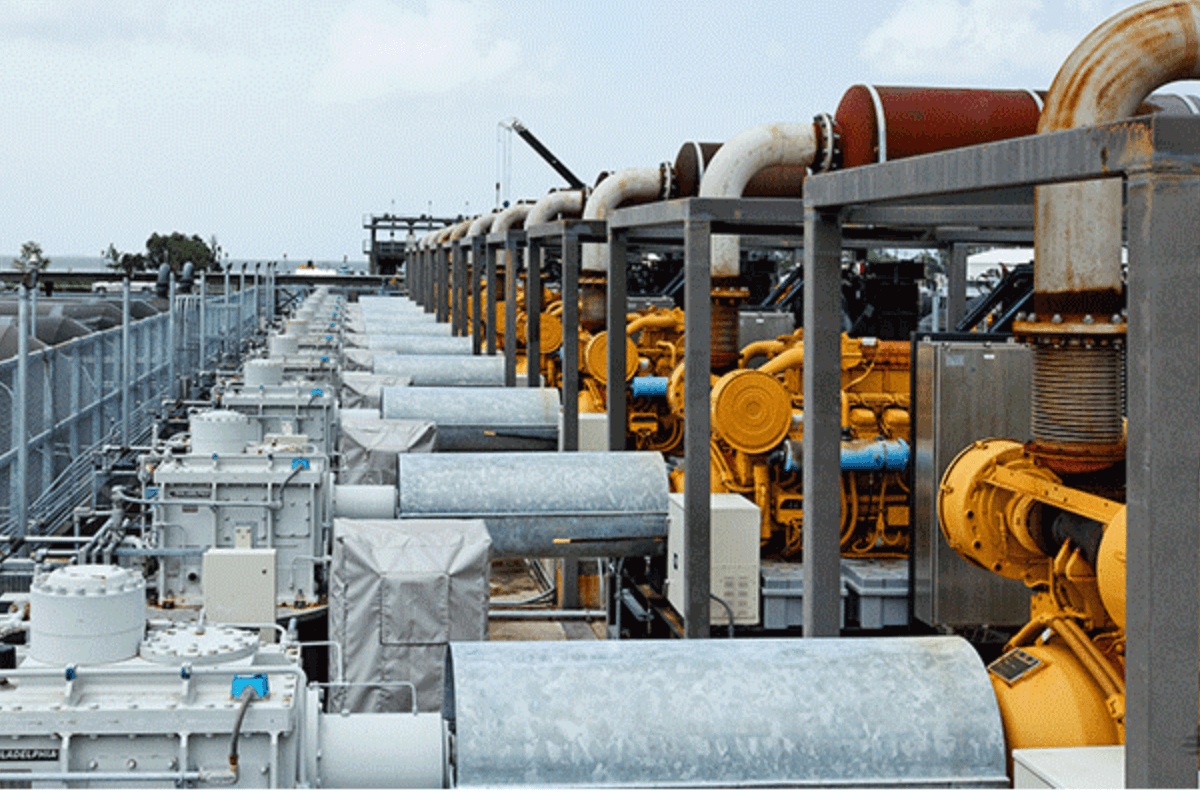 #3. TIME
Philadelphia Gear Upgrades Aging Equipment for the Future "With proper maintenance, it's not unusual for Philadelphia Gear units to run 50 or 60 years," Gayle says. "Due to our conservative and efficient designs, our units can often be upgraded when a more powerful driver replaces an obsolete one, instead of replacing the entire system. This helps municipal owners save capital money and lifecycle costs." Gayle points to the Elmwood Pump Station, one of the older but larger pump houses in the area. The station is replacing some of the older engines in its system, which requires the rerate and re-ratio of the gearing to accommodate the new conditions. In the last six years, Philadelphia Gear has upgraded the gearing, bearings and lubrication systems on eight units at this station, all without changing the original footprint.
"Also, as we continue to grow our capabilities and incorporate the expertise of our larger Timken power Systems portfolio, we are now able to offer our water market users expanded solutions including full turnkey installation support, electric motors and custom designed controls, and comprehensive aftermarket repair services," says Gayle.