STRONGER GEAR DRIVE PERFORMANCE BEGINS WITH SMARTER DESIGN
Prevent unplanned downtime with new and replacement gear drives from Philadelphia Gear. When your equipment needs to catch up with manufacturing needs, process improvements, or technological advances, we provide the cutting-edge processes and facilities to keep your operations reliably moving.
Backed by over 130 years of design engineering and manufacturing expertise, Philadelphia Gear offers an array of flexible gear drive configurations to fit your specific footprint. We can create nearly any gear arrangement, including parallel shaft, double helical, planetary/epicyclic, bevel helical, and more – there is virtually no gear-related challenge we haven't seen and solved before.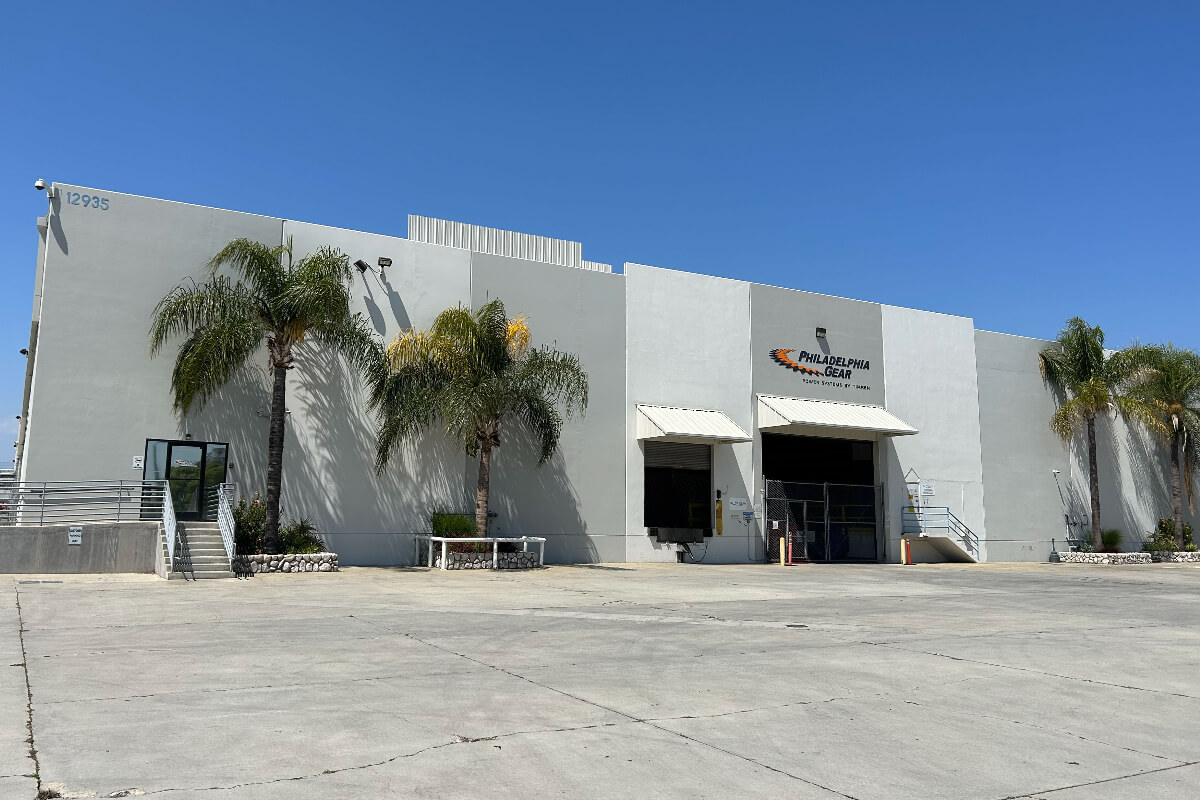 NEARLY 1,000,000 SQUARE FEET OF MANUFACTURING EXCELLENCE
Access expert support near you: Our regional service and manufacturing centers are strategically located near the industries they serve. In addition to their own engineering and manufacturing capabilities, each facility is backed by our central technical and engineering hub in King of Prussia, Pennsylvania.
Unique to the gear industry, each location also has immediate access to our vast digital library, including four million pages of drawings, bills of materials, and other engineering documents — spanning over 130 years of technical information for Philadelphia Gear, Western Gear, WesTech Gear, De Laval Steam Turbine, Hamilton Gear, and GE marine gear.
Learn more about our speed and power ranges by application type:
SPEED AND POWER RANGES BY APPLICATION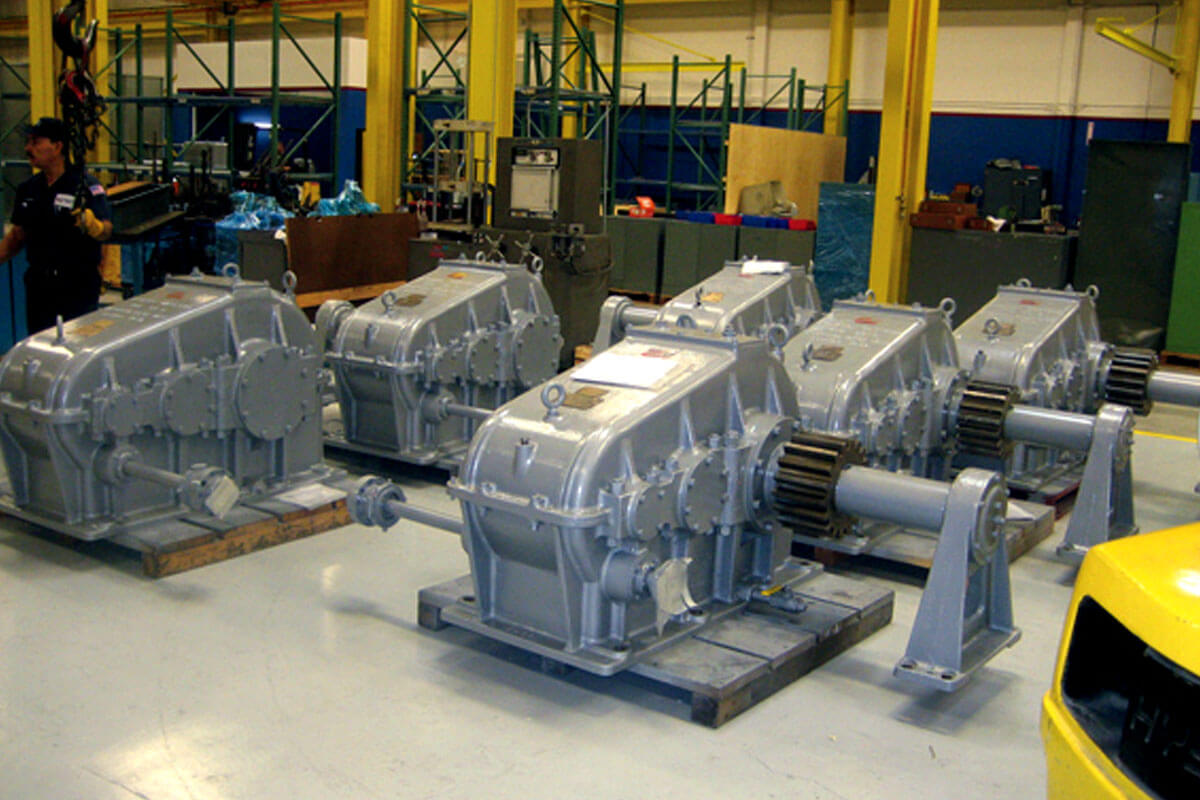 STATE-OF-THE-ART EQUIPMENT TO SOLVE COMPLEX PROBLEMS
Philadelphia Gear invests in cutting-edge manufacturing, checking, and testing equipment to ensure our gear drives keep up with your most demanding applications.
Plant infrastructure
70-ton lifting capacity
Certified welders and non-destructive testing
EPA-approved painting and cleaning facilities with wastewater recovery system
Plant flows maximized to increase production efficiency and throughput
Ergonomically designed work cells
Bearing induction heaters to 10"
Gear cable induction heating system to any size
All sites independently ISO-certified
Gear drive and component test capabilities
Magnetic Particle Inspections (MPI) after case hardening and grinding
Laser alignment on all test stands
Faro arms for housing and component inspections
Various test stands capable of achieving full load simulations to 60,000 HP
Compliant with API testing standards as required
2500 HP cooling towers
General machining capabilities
Horizontal boring mill tables up to 98" L x 48" W
Vertical turning lathes to 42" D
300-ton press
Key seating to 1.5" W x 15" L
Shaft turning to 40" D x 16' L
I.D. grinding to 22" D
O.D. grinding to 40" D x 100" L
Turning shafts to 56" D x 120" L
Jig mill capabilities for housings and components
Surface grinding to 42" D
8' arm drill press
Gear manufacturing capabilities
Form grinding up to 4 meters
Gear checking to 4 meters
Horizontal and vertical 5-axis machining centers
AGMA quality ratings of 8-15, depending on the application
CNC gear hobbing to 1.8 meters
Gear shaving to 90"
Multiple roll stands to check gear contacts up to 100" center distances, and to simulate housing parallelism
Gear balancing to 30,000 lbs.
Gear shaping to 36"
Isolated assembly areas