Case Study
Helping a coal-fired plant save $3m+
The Primary Challenge
More than 30% of electricity generated in the U.S. is powered by coal.1 It continues to be one of the most reliable and energy dense power generation resources capable of supporting current demand as the nation gradually shifts toward more renewable energy technologies.
In Southeast Region of the U.S., one coal-fired power plant that generates electricity for millions of state residents uses multiple bowl mill pulverizes to crush coal into a fine powder. Coal is ground to the consistency of talcum powder, mixed with air and blown into a boiler where it's ignited. This provides the intense heat source that turns purified water into high-pressure steam, which spins turbines to create electricity. The 40-year-old pulverizers require ongoing inspection and maintenance to ensure reliable operation and avoid a catastrophic outage that could cost the plant hundreds of thousands of dollars per day.
The plant's maintenance team discovered damage to one pulverizer gear drive. Each pulverizer features an electric motor directly coupled to a pinion, which runs a large bull gear that is the workhorse behind the crushing process. The plant's first proposed solution (from another vendor) was to replace the entire main shaft assembly at a cost of $2 million – a huge investment for a plant on a tight budget. It also would have extended the time needed to complete the repairs, leading to greater equipment downtime.
The Solution
Sean Pinckard, territory account manager for Philadelphia Gear, learned about the situation during a routine sales visit to the facility. He engaged Philadelphia Gear's Onsite Technical Services (OTS) team to assess the damage and propose a more cost-effective, time-saving solution.
"We have an excellent OTS team that can do a myriad of things, from project management to millwright services," Pinckard says. "They're a highly-trained, high-quality group of people that can do the work that many of our competitors don't have the technical expertise or capacity to do in the field."
The team determined that in addition to being cost prohibitive, replacing the entire main shaft assembly was also unnecessary. Replacing only the pinion and bull gear would cost four times less than the first vendor's quote, significantly reduce the time frame for repairs and ensure reliable pulverizer operation for several more years.
The customer accepted the proposal. Because work space around the equipment was constrained, Philadelphia Gear designed and constructed a hydraulic table to lift the bowl mill to access the 8 ft. diameter bull gear underneath. The team worked onsite during 10-hour shifts, six days a week, over three weeks to do the repairs. Work included draining the oil, removing all covers and gearing, mounting a new pinion and worm gear set, replacing the oil and conducting a test spin.
While onsite for the repairs, OTS representatives inspected all of the plant's other pulverizers. They discovered one unit with fractured teeth on its bull gear, likely due to a series of potential overloads during its long service life. Philadelphia Gear completed similar repairs on this second unit, finishing four days faster than the first time.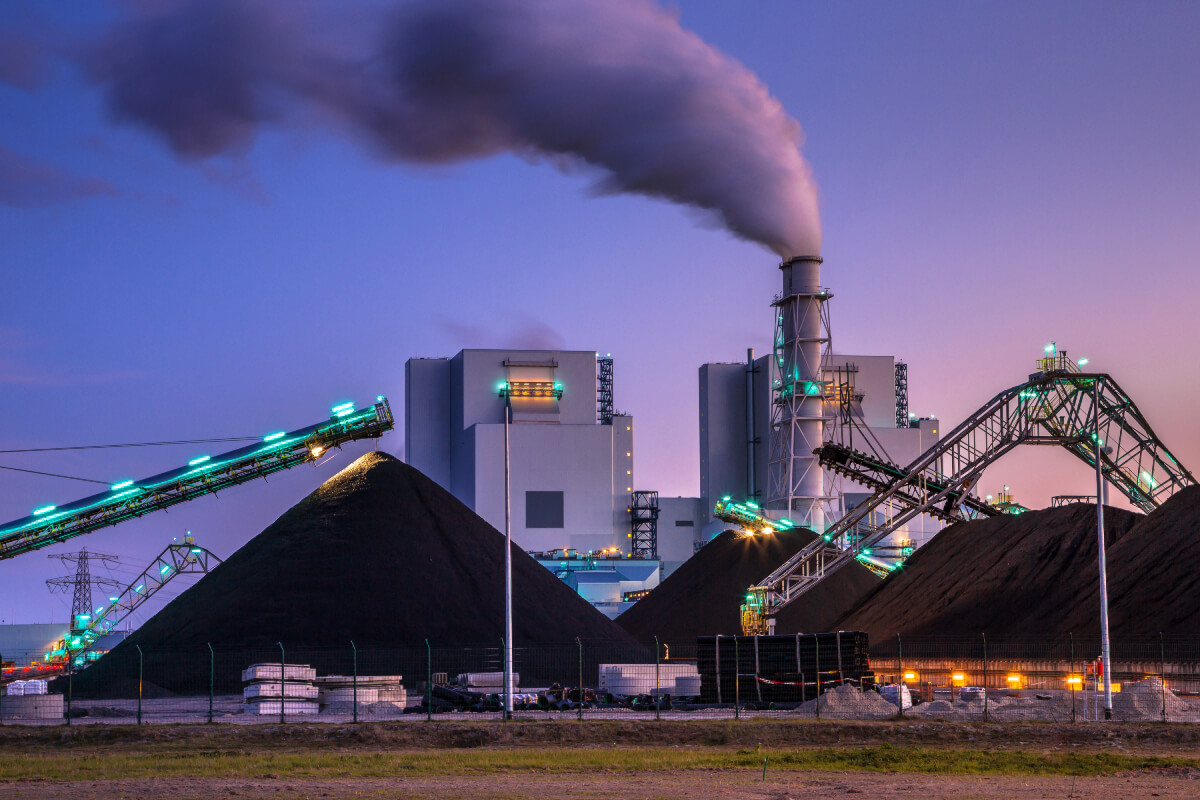 Key Results
Philadelphia Gear completed work on the first project for less than 25% of the first vendor's proposed cost. It was estimated that the customer saved a total of more than $3 million for both repairs combined.
The gear drives were put back into service during scheduled outages before South Carolina's sweltering summer season, when high air conditioning usage exponentially increases demand for electricity. If properly maintenanced and serviced, the gear drives are expected to operate throughout the remaining service life of the plant.
Pinckard notes that energy facilities can rely on Philadelphia Gear for practical solutions due to the team's technical knowledge and commitment to solving all aspects of a customer's problem.
"We don't just solve mechanical problems, we solve business problems," he says. "Every fix needs to work technically, financially and operationally. We tell customers what we're going to do, get it done and communicate every step of the way. They can always depend on us to keep showing up."