Case Study
Getting an offshore platform back in production in record time
On one of the offshore gas platforms in the Gulf of Mexico owned by one of the world's largest petrochemical companies, a lubrication malfunction caused a catastrophic failure to a Philadelphia Gear brand gearbox designed for high-speed pumping applications. High-speed applications of this type often require externally "force-fed" lubrication, as opposed to an internal "splash" lubrication design. Effective lubrication is extremely critical to high-speed gearboxes, or any time gear teeth mesh. This is particularly important for applications that are miles from shore or face logistical challenges due to the inspection, repair and reinstallation processes
A failure occurred within a gearbox that was acting as a compressor drive located between a gas turbine and a gas compressor. A lubrication failure caused the babbitt (an alloy material used to line sleeve bearings) to melt down within minutes of the failure. The gearbox was being used for pumping material through undersea lines directly to a customer's processing plants located on-shore. This breakdown occurred at a particularly bad time because they were rushing to meet a production deadline, with severe penalties if the contract wasn't fulfilled on time. On average, the platform generates approximately $1.5 million a day for its parent company – one of the top five petrochemical companies in the world.
A cursory inspection of the gears showed signs that the gear teeth could be damaged beyond repair, so the customer called the Houston facility in which it had a long-standing reputation for quick and effective repair on these types of critical application gear sets. Houston agreed to inspect the damaged gearbox – which was flown out by helicopter from the offshore rig to the airport by the customer. The drive was picked up by a courier and delivered to the Regional Service Center and Manufacturing facility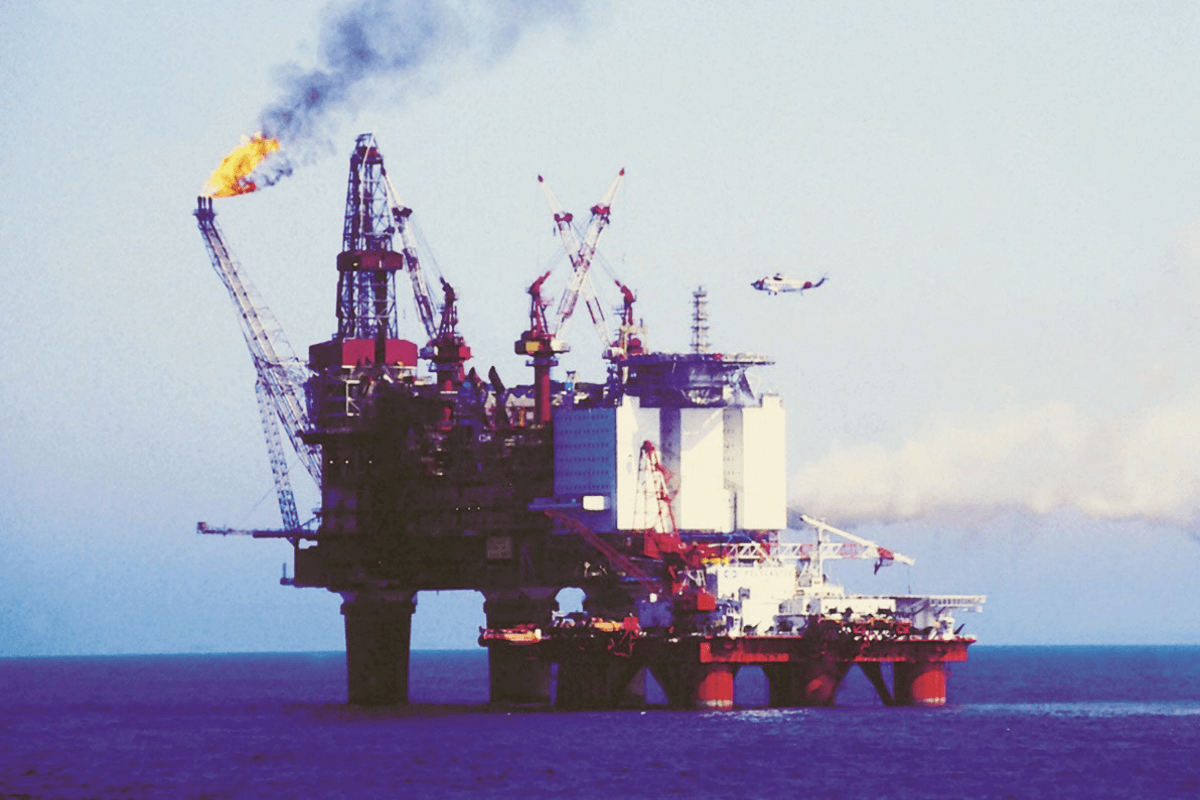 The gearbox underwent a thorough analysis including a e (a sophisticated black light test to reveal pits and cracks) of all gear elements. The test revealed damage that was so severe that the normal process of measuring and charting the tooth geometry at this point was irrelevant. A report was sent to the customer advising them of the inspection results and that an expedited lead time for replacement of the gear set would be two weeks – half of the industry standard. Facing a penalty for continued service interruption, the customer asked for an interim plan. Houston engineers, in consultation with the Engineering and Technical Center in King of Prussia, PA, settled on the idea of making a "through hardened" set of gears that could operate at a reduced load. Though this set would not be case-hardened, it was determined that they'd last a minimum of six weeks, allowing the platform to meet their quota while a replacement set was manufactured.
Receiving the customer's approval, Houston manufactured the alternative gear set to AGMA quality 14 accuracy, inspected them, tested them, and choppered the new parts back to the customer in only four days. This enabled the platform to resume pumping while the new casehardened gears were being manufactured at the Houston facility. Sharing the customer's sense of urgency, they were able to produce and ship the replacements in three weeks, less than half the normal six to eight week turnaround time.