Case Study
Custom engineering a cost-effective gear drive
for coal
A major coal-fired power plant located in the Midwest Region of the US, contacted the Midwest Regional Service Center, located in Mokena, Illinois, when one of their non-Philadelphia Gear (PG) brand drives was showing signs of failure. The gearbox in question transmits power from an electric motor to a bowl mill that processes coal into a feedstock used in the production of electricity. For years the plant absorbed high repair costs for a line of non-PG brand gearboxes which were breaking down every five to 10 years, so they were looking for a replacement that could give them a lifecycle of 20, 30, or more years.
A sales representative from the Mokena facility met with plant personnel to examine the failing equipment and design a cost-effective and reliable replacement. After detailed analysis, they were able confirm that they could manufacture a new drive that would have an identical footprint as their current equipment, thereby minimizing the plant's expense for retrofitting. In addition, with six PG brand drives in service, they proposed creating a gearbox that would optimize common spares by matching the blueprint of their existing machinery. This would simplify maintenance and allow the plant to inventory common parts such as bearings, seals, and bevel sets for all Philadelphia Gear units, thus reducing long-term equipment costs.
With the approval to move forward with the project, the Mokena sales representative worked closely with the customer to make minor modifications to the existing mill structure. They provided housing dimensions to plant technicians so they could notch out the framework in the mill in preparation for the new gearbox, as well as specifications to pour a new foundation and replace an aging sole plate that would support the weight of the drive.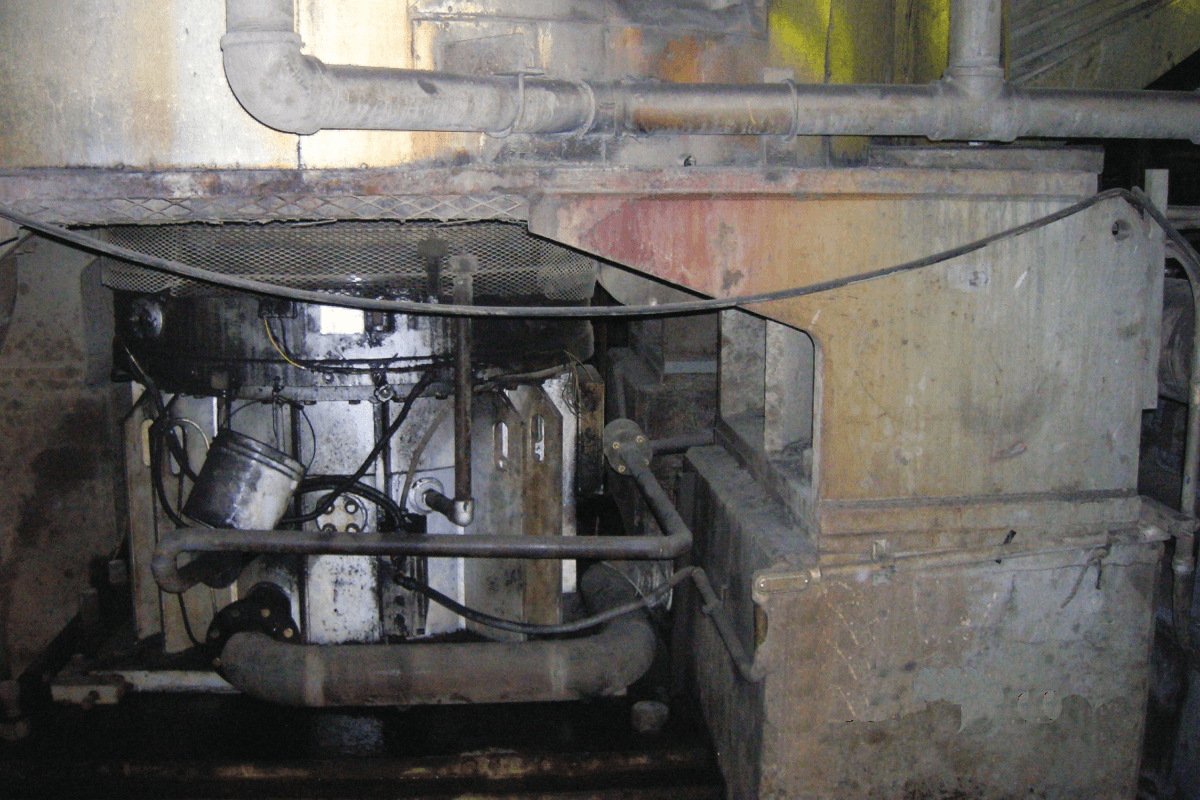 During the design phase of the project, engineers at the Technical and Support Center for Philadelphia Gear products in King of Prussia, Pennsylvania, coordinated with Mokena's Engineering Department to develop manufacturing specifications for a gear ratio change and a new table to match the specifications of the replaced equipment. The new table was the primary connecting interface between the bowl mill and the gearbox, and was a critical design consideration because the bolt pattern, outside diameter, drive pin position, and vertical height had to replicate the old equipment so the new gearbox could be a drop-in fit.
As it turns out, the project was a success. A field service technician from the Mokena facility supervised the installation of the new drive and witnessed the startup. The finished gearbox was delivered on-time and as promised.