PRECISION-BUILT FOR YOUR TOUGHEST APPLICATIONS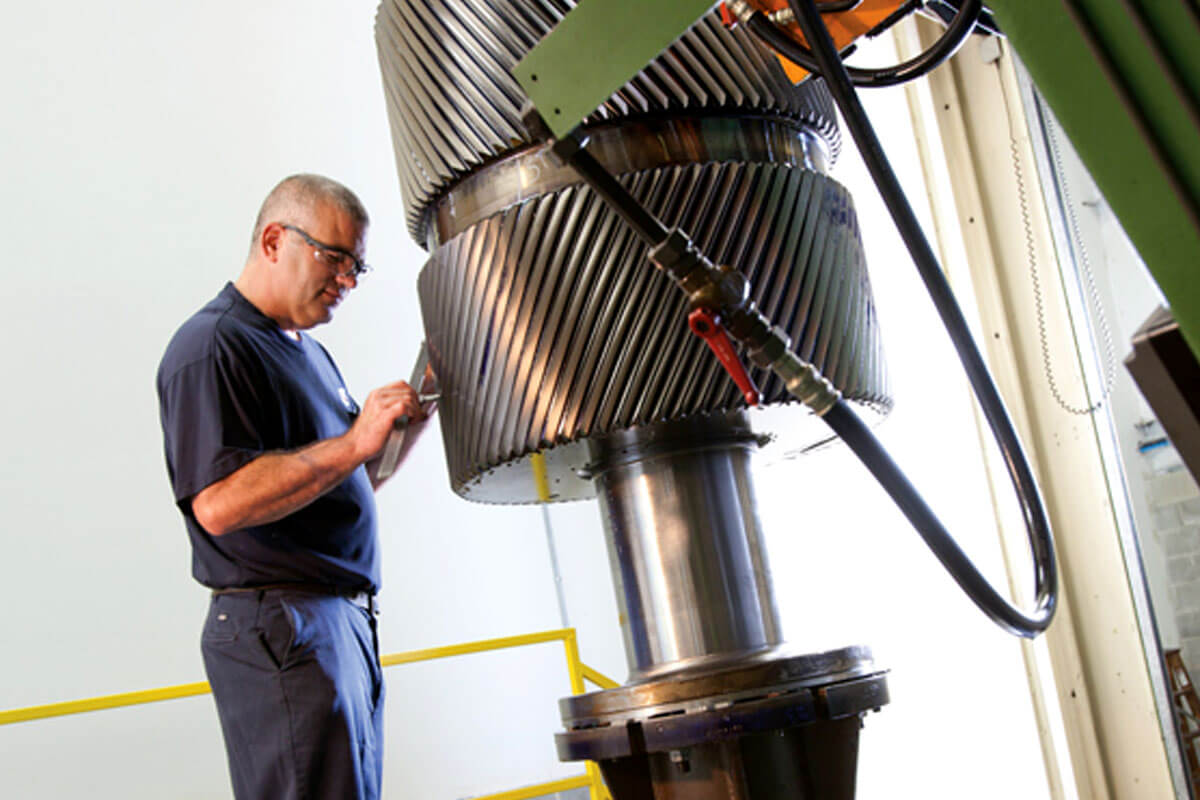 Upgrade your gears to handle more power and reduce transient loads. With over 130 years of precision gearing manufacturing expertise, Philadelphia Gear leverages the latest equipment to produce highly customized solutions.
Our precision gears run quieter, last longer, and lower operational costs by reducing input power requirements. Simply tell us what you need: our engineers can perform precision tooth grinding, hobbing, shaving and lapping, and quality assurance to keep your operations running reliably.
TERMS AND CONDITIONS
WE SET THE BAR FOR PRECISION GEARING
Meet all MIL-I-45208A and MIL-Q-9858A requirements
Meet AGMA quality levels from 8 to 15
Get internal spur and helical gears produced up to a diameter of 157 inches and pitch to 0.5 D.P. (50 module)
Access expert knowledge of your market and industrial application
Leverage our network of regional service and manufacturing facilities
Get gearing products made to print or reverse engineered as necessary
EXPLORE OUR ADVANCED PRODUCTION METHODS AND EQUIPMENT
Precision gear grinding
Get gears precisely ground ranging in size from the smallest pinions to  large bull gears up to 100 inches in diameter. Our custom-built gear grinders are isolated in air-conditioned areas to maintain the highest level of product uniformity and accuracy.
Metallurgical improvement
Increase your gear load capacity with our cost-effective case-hardening techniques. Philadelphia Gear was the first manufacturer to design, heat-treat, and manufacture case-hardened precision tooth ground gearing in the United States. Today, our solutions include material choice and techniques that set industry best practices — resulting in smaller and lighter gears, reduced inertia loads, and lowered pitch line velocities.
Turning and boring
Get any sized gear serviced with our cutting-edge turning and boring equipment, including horizontal boring mills for large and heavy gear cases and CNC machine centers for multiple work pieces. We also leverage a battery of precision surface grinders for absolute flatness and parallelism of gear housing.
Gear metrology and gear drive performance assurance
Rest easy knowing your components meet our rigid tolerance specifications. Our quality assurance personnel employ sophisticated checking instruments to check each component, and use test stands to duplicate actual operating conditions.
SEE ALL REPLACEMENT PART SOLUTIONS