COMPLETE SUPPORT FOR ANY GEARBOX CHALLENGE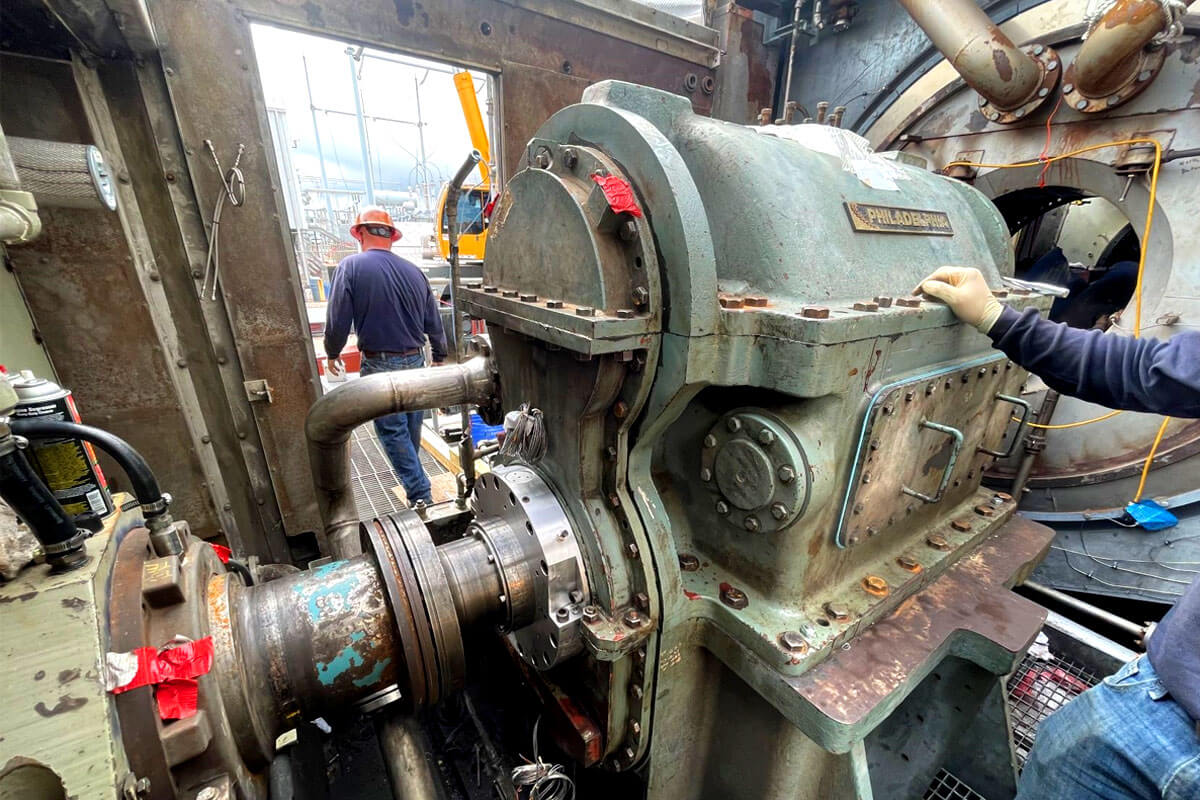 Stay focused on your core business — Philadelphia Gear® will handle your gearboxes. Our Onsite Technical Services™ (OTS) deliver a one-stop-shop solution for any industrial gearbox project, including removing and reinstalling gearboxes, rebuilding in place, reboring housings, performing rigging operations, mobilizing workforces, transporting equipment, and more.
Backed by over 130 years of mechanical expertise, our engineers apply deep understanding of your applications to handle all the heavy lifting. Reduce risk, and simplify your budgeting — Philadelphia Gear's OTS is the one-call, one-purchase order solution for all your gearbox needs.
TERMS AND CONDITIONS
DOWNLOAD OTS BROCHURE
ACCESS TRUSTED EMERGENCY SERVICES, 24/7
Get quick repairs and technical expertise, when you need them. Our 24/7 Technical Field Services deliver emergency support from our experienced power transmission engineers. Our team is on hand to provide detailed failure analysis assistance, as well as equipment design upgrades to keep up with your increasing process requirements.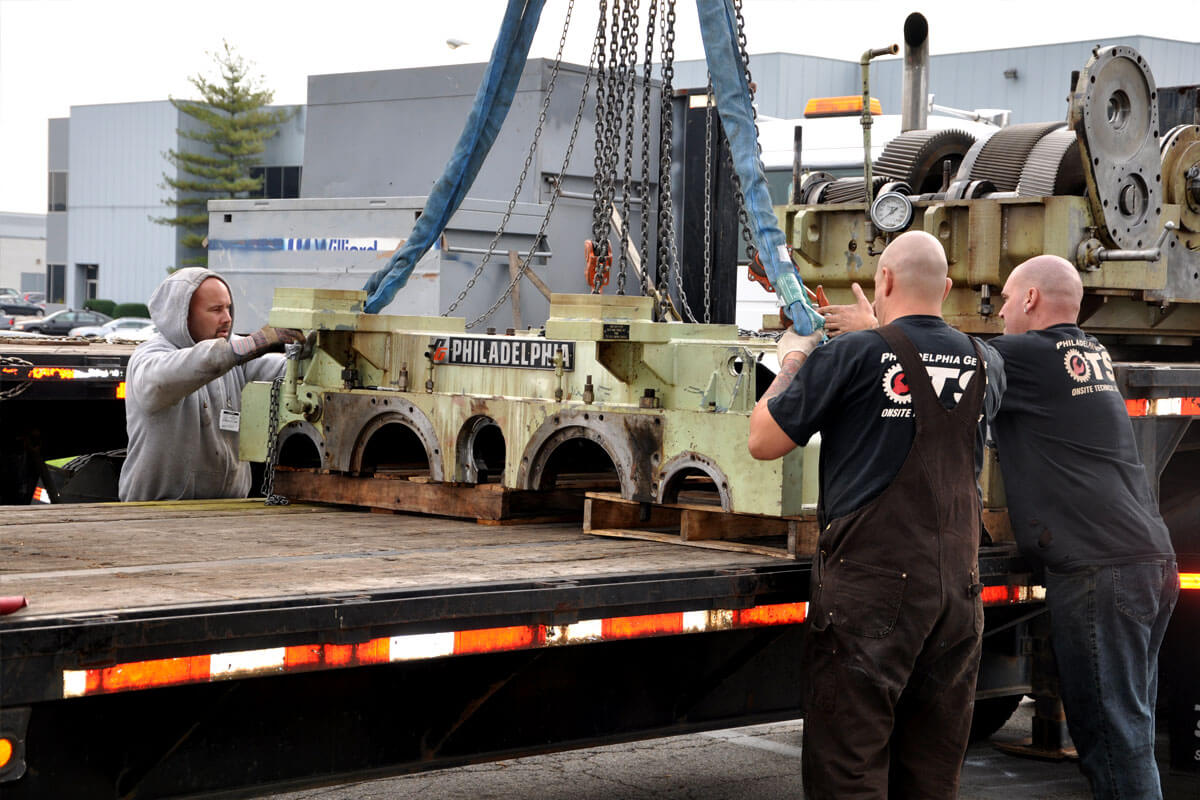 BACKED BY A COMPLETE SUITE OF FIELD SERVICE RESOURCES
Leveraging experience with virtually every type of power transmission application, we work closely with design engineering, renewal parts, and our regional teams to provide a truly turnkey solution.
GAIN THE SUPPORT TO KEEP EQUIPMENT RUNNING SMOOTHLY

Whether you need an emergency solution or a long-term partnership, our expert specialists are standing by to to support your operations.

CONTACT US