100% LOCK-UP. ZERO FIXED-SLIP LOSSES. DISCOVER SYNCHROTORQUE®.
Get virtually infinite speed control with variable speed clutches from Philadelphia Gear®.
Our Synchrotorque® line of hydroviscous clutches transmits torque in proportion to a variable clamping force. Precise clamping pressure allows for output speeds equaling 100% of input speeds – maximizing energy efficiency for your operation.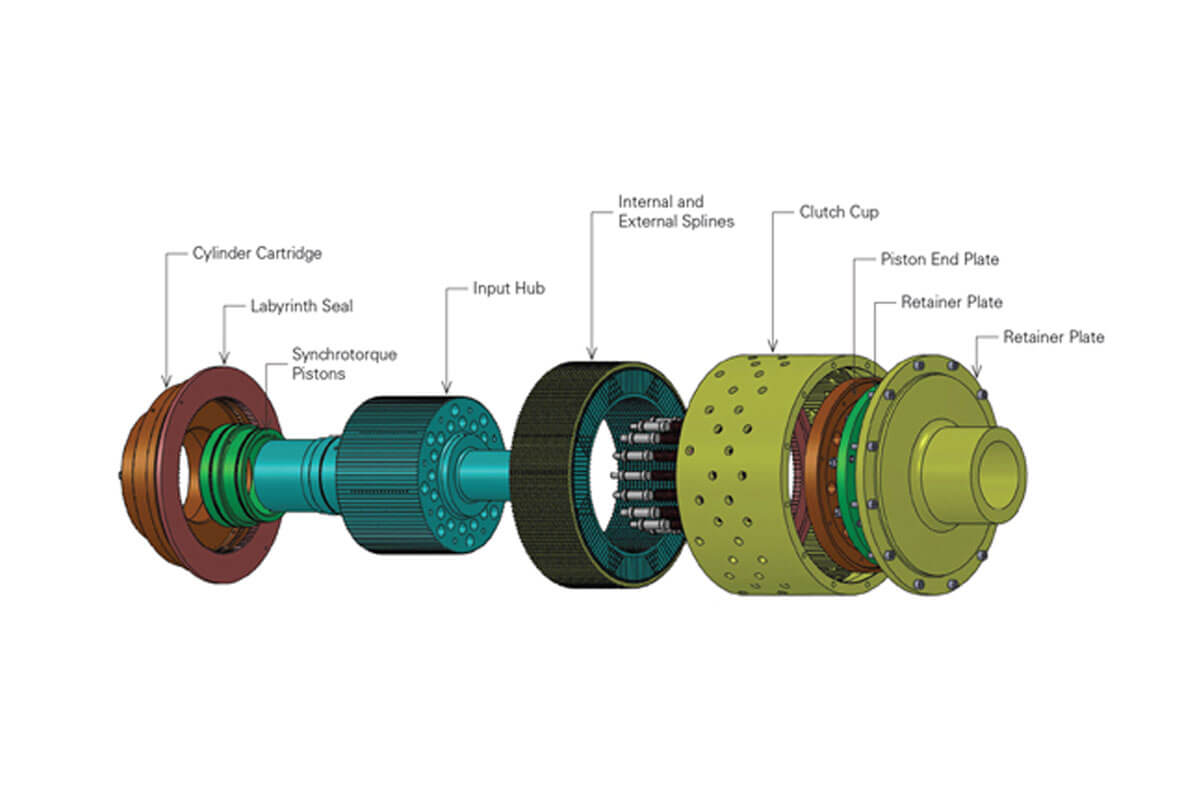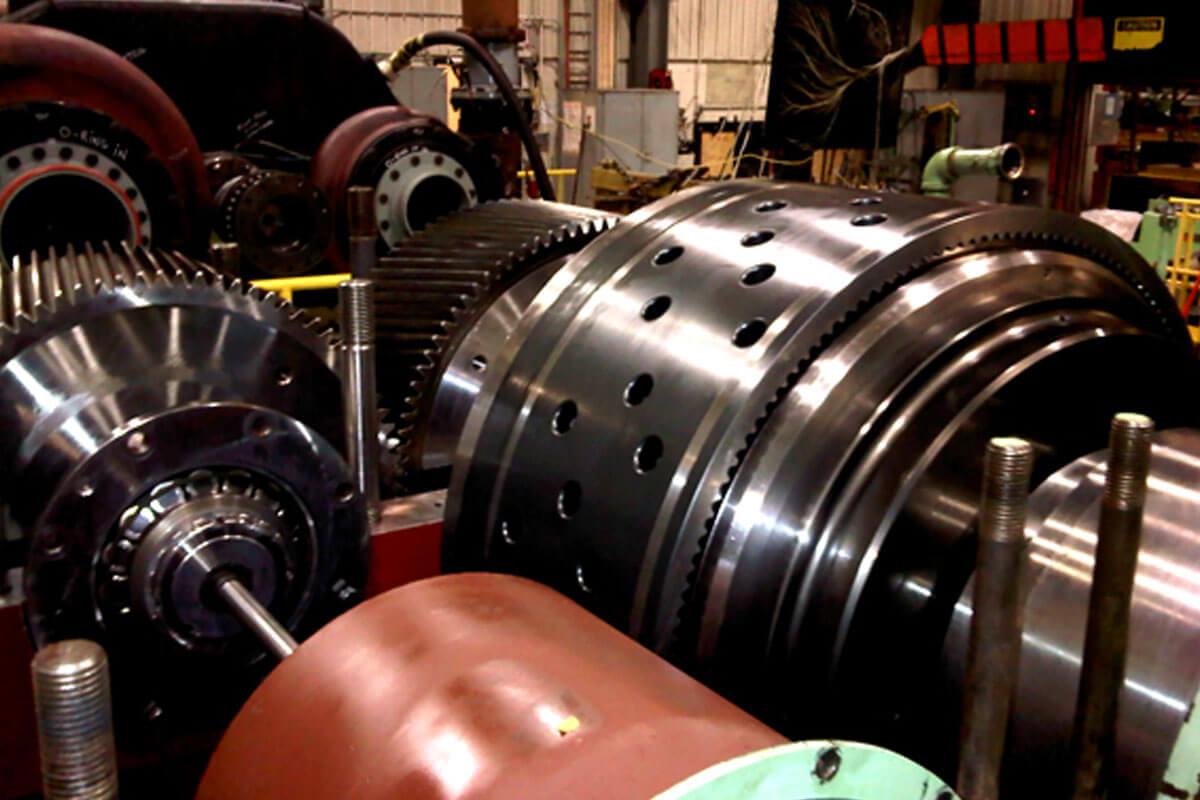 TAKE CONTROL OF TORQUE TRANSMISSION WITH SYNCHROTORQUE
Works for 100 to 20,000 HP applications
Available in a range of sizes for various mounting configurations
Eliminates fixed-slip losses
Transmits torque in either direction
Can remain running while disconnected from load
Maximizes torque transfer in compact spaces
Protects drivetrain from excessive loads with automatic torque limiting
Designed to withstand extreme environments
THE MARK 8 SYNCHROTORQUE CONTROL SYSTEM: REDEFINING PRECISION
Ensure pinpoint-accurate control of your Synchrotorque clutches with the Mark 8. Our digital controller continuously compares input command signals to output shaft parameters, adjusting clutch clamping pressure electro-hydraulically to maintain your desired speed, torque, flow, or pressure.
First released in 1969, the Mark Series builds upon a half-century of expertise to take torque control to the next level. Discover how the Mark 8 improves upon its predecessor as the most technologically advanced controller yet.
| FEATURES AND BENEFITS | MARK VII CONTROLLER | *MARK 8 CONTROLLER |
| --- | --- | --- |
| Simplified modular construction | | |
| I/O modules on one common bus for easier upgrades and connections | | |
| I/O modules connected with single CAN network cable to the HMI controller | | |
| Same size NEMA 4 enclosure to fit in existing footprint | | |
| Alarm log tracks up to 100 notifications, including date and time stamping | | |
| Controller maintenance troubleshooting kit for on-site repair (available for purchase) | | |
| Improved, user-friendly parameter menu screen for easy programming | | |
| Upgraded, easy-to-read color HMI touch screen display | | |
| USB flash drive or Ethernet inputs for quick updates | | |
| Single password access to assigned parameters | | |
| Built-in trending screen replaces laptop interface for fine tuning the controller | | |
*The Mark 8 Controller replaces the Mark VII and all previous versions. Hardware and software support is no longer available for previous models of the Mark Series controllers.