THE TRUSTED NAME FOR LOW-SPEED GEAR DRIVES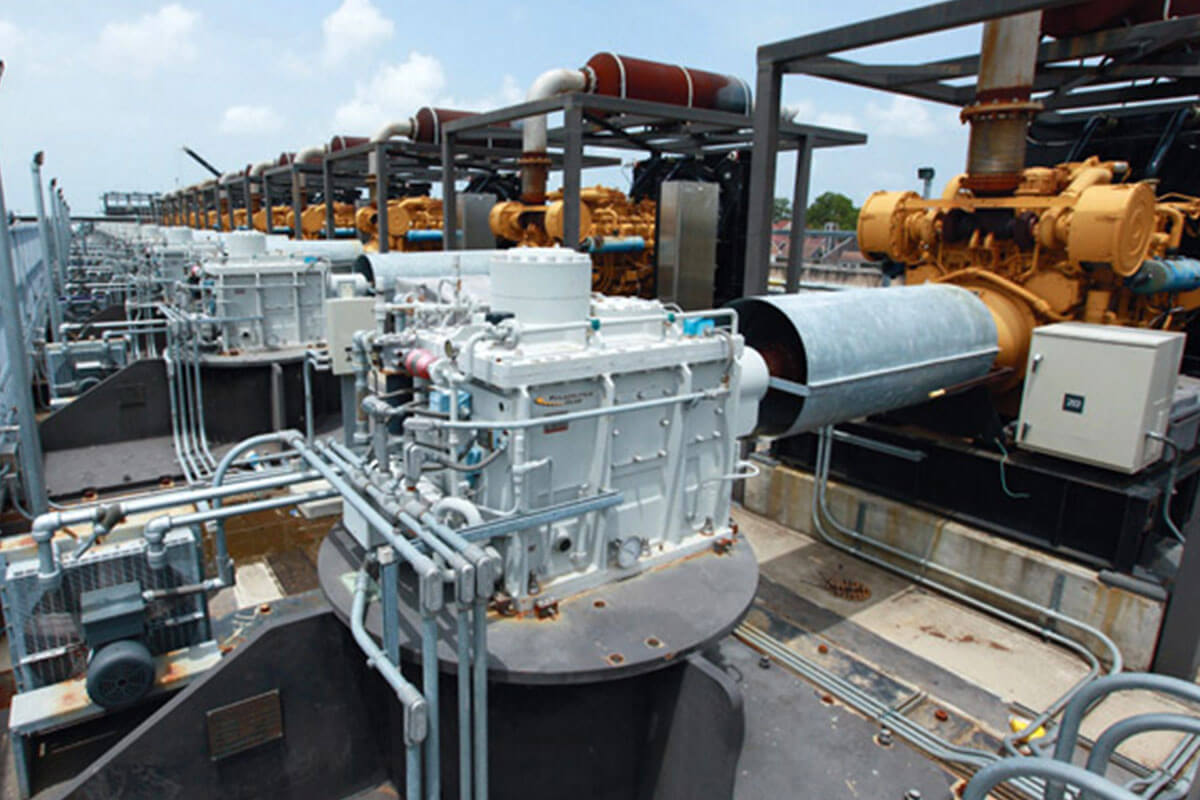 When the world's leading OEMs and government agencies need mission-critical gear drive performance, they choose Philadelphia Gear. Our experts have manufactured some of the highest torque gear drives ever created, complete with proven track records: millions of operational hours, low maintenance costs, and high availability rates that are second to none.
From Philadelphia Gear's beginnings over 130 years ago, we've served as the designer of record for clients including ABB, B&W, GE, the Army Corps of Engineers, NASA, and the US Navy and Coast Guard. With our experience and ongoing innovation, there is virtually no low-speed gear drive application for which we haven't created a trusted solution.
OUR PROMISE: GET MORE FROM YOUR MISSION-CRITICAL EQUIPMENT

Our team of specialists is dedicated to supporting your operations in five ways:

1

Smarter design

2

Faster production

3

Durable solutions

4

Stronger service

5

Local access

1

Smarter design

We have a full staff of experienced engineers at each of our sites and our main office and technical center outfitted with the most sophisticated design software. We leverage centuries of combined expertise to create a smarter design and get the job done right.

2

Faster production

We continuously invest in the improving our equipment to stay at the forefront of gear design and manufacturing. We leverage this superior technology with lean manufacturing techniques to minimize production time.

3

Durable solutions

Philadelphia Gear has a long-standing reputation of superior quality. Our gearboxes have been proven to stand some of the harshest environments, operating with very minimal maintenance for decades, maximizing the your equipment lifecycle value with products that last.

4

Stronger service

We believe so much in superior service that we've built a whole department that's dedicated to running to the problem. Our Onsite Technical Services team is there to support our customers with 24/7 field service expertise so we're there anytime you need us.

5

Local access

We've built a network of regional service facilities to stay close to our customers so we can offer some of the fastest service in the industry. Not only can we offer local gear repair, we have can leverage the expertise of our motor repair facilities to expand our capabilities to full electro-mechanical support.
THOROUGHLY INSPECTED - AND GUARANTEED
We inspect, measure, and check every housing and element that goes into our gear drives, documenting it all in an exhaustive paper trail. All materials are certified to our current standards, vacuum degassed, and ultrasonically tested, followed by cleanliness and mechanical testing based on your application.
Once a gear drive is ready for shipping, you get ISO documentation of our procedures, plus our industry-leading five-year warranty. The result? A painstakingly engineered, manufactured, and vetted gear drive guaranteed to keep your operations moving.