TRUSTED REPAIR FOR VIRTUALLY ANY BRAND
Get your gear drive running reliably with comprehensive, customized repair from Philadelphia Gear. With over 130 years of industry-spanning expertise, we set the bar for trusted repair – even for non-Philadelphia Gear products.
Our expert technicians leverage a multi-step repair and overhaul process to return equipment to its optimal performance. Our five regional service and manufacturing facilities boast equipment to support competitor brands' products. And with reverse engineering capabilities, we can record exact measurements, then produce component parts to original specifications – duplicating virtually any configuration, gear, or gear drive.
TERMS AND CONDITIONS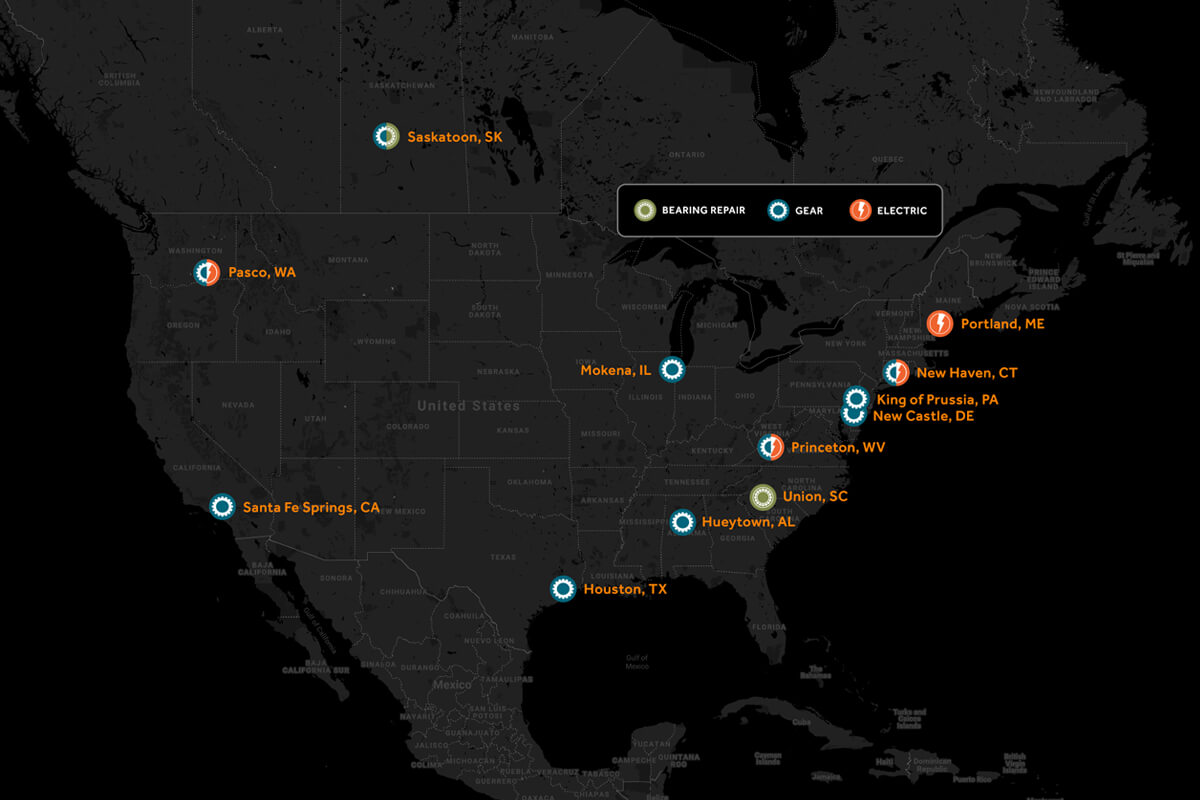 KEEP YOUR OPERATIONS RUNNING SMOOTHLY. CONTACT PHILADELPHIA GEAR TODAY.

We're standing by to help with your most complex gear drive challenges. Connect with one of our expert specialists today.

CONTACT US